Western Law garners funding success
Western Law garners funding success
July 16, 2014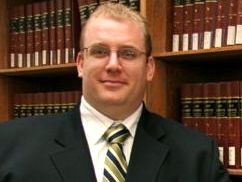 Professors Jason Neyers (pictured left), Andrew Botterell, Erika Chamberlain, Stephen Pitel and Zoe Sinel have been awarded a $16,000 "Bridge Grant" from Western's internal SSHRC support program to conduct a one year project titled "Rights and Tort Law: A Canadian Perspective".
Only nine projects across the university were chosen to receive funding.  
The project aims to elaborate a distinctive approach to Canadian tort law.
"Tort law sets out the non-consensual obligations members of society owe to each other," says Neyers, the project's Principal Investigator.  "Over the past forty years principled decision-making has been replaced with a fuzzy and impressionistic analysis that focuses primarily on whether injured plaintiffs "deserve" compensation for their losses."
Those advocating for a "rights-based" approach have challenged this "compensation-for-loss" approach.
The team's research will articulate and explain the rights-based approach, and evaluate whether it provides a better explanation of Canadian tort law than the compensation-for-loss approach.
"The result of the project will be a better and more complete understanding of what tort law is and of what it means to protect and vindicate private law rights," Neyers says.
"We hope it will contribute to the important task of improving the justness and coherence of the law, the benefits of which ultimately accrue to everyone."