Reflections on philanthropy - A Q & A with Adam Parachin
Reflections on philanthropy - A Q & A with Adam Parachin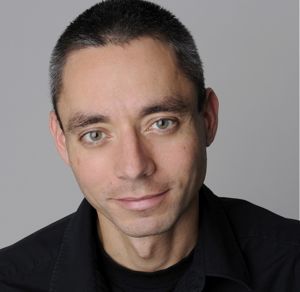 Western Law professor Adam Parachin specializes in the area of charities and not-for-profit law. He talks about the state of charity law in Canada and what attracted him to this area of legal research.
Q. November 15 is National Philanthropy Day – why is this important to celebrate?
 It's a day to reflect on and to celebrate the act of giving.  I think it's important to have a day when we acknowledge and affirm the role of philanthropists in improving the lives of others. Every year millions of Canadians make the choice to give generously of their time and money to philanthropic pursuits.  Philanthropy draws our attention to the needs of others. It helps build strong communities and fosters active civic participation.
Q. How did you come to be involved in the world of philanthropy? 
A. Prior to joining the faculty at Western Law, I was an estate planner for a Bay St. firm. The client base included many highly successful business entrepreneurs.  Having amassed significant wealth to share, many of the clients sought legal advice on how to become social entrepreneurs as philanthropists.  The work was challenging.  There was a continual sense that we were discovering the law rather than following an established tradition of orthodox advice.  It became apparent to me that the legal issues we were addressing were rich with theoretical and doctrinal questions that could form the basis for an academic research agenda.  And so when I ultimately moved on from law firm life to become an academic, I continued to be interested in the law relating to charities and not-for-profits.
Q. What are some of the popular misconceptions about philanthropy?
A. I think the media sometimes contribute to an unhelpful perception that the world of philanthropy is rife with scams and self-dealing.  While some shockingly brazen tax rip-offs have come to light in recent years, my experience suggests these are by far the exception rather than the norm.  The philanthropists I have encountered as both an advisor and researcher are driven by a selfless passion to improve their communities.  It is unfortunate that they are sometimes overshadowed by a few bad apples.
Q. Any advice for students interested in philanthropy?
A. Our graduates are routinely asked to sit on the boards of charities and not-for-profits and to give them legal advice.  It's important to seek out training in the relevant areas of law.  Charity and not-for-profit law are specialized areas, requiring expertise in such areas as corporate, property, trust, estates and tax law.  We are currently looking at expanding our course offerings at Western Law to include a specific course for students interested in charity and not-for-profit law.
Q. What are the hot topics in charity law right now?
A. Political advocacy by charities has once again become a particularly contentious topic.  Current law restricts the ability of charities to engage in political advocacy.  Many believe that the rules are too restrictive.  Other jurisdictions, including Australia, New Zealand and the United Kingdom, have significantly broadened the scope of permissible advocacy by charities.  Regardless of whether Canadian law should follow suit, it would be a most welcome development if the distinction between charity and politics was more clearly defined in Canadian law.
Q. What are some of the research projects you are working on?
A. I currently have two SSHRC-funded research projects underway.  The first is a multi-year project concerned with the theoretical and technical aspects of the income tax treatment of charitable gifts.  The second is a project focused on grant-making charitable foundations. This kind of foundation does not directly carry out charitable activities but rather funds the activities of other charities.  One of the key research questions is whether the unique regulatory issues raised by grant-making foundations are adequately addressed by current law.