PhD student garners prestigious international law award
PhD student garners prestigious international law award
October 21, 2014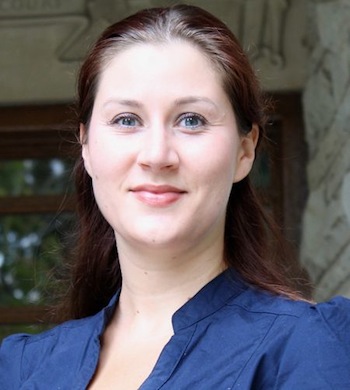 Western Law PhD student, Kirsten Stefanik, has been awarded the Canadian Council on International Law's (CCIL's) Ronald St. John Macdonald Young Scholars Award in the Graduate Student Category.
This prestigious award is given to a young scholar in the field of international law.
Stefanik was honoured with this award for her paper "Better Safe than Sorry: Environmental Protection and Armed Conflicts".
Stefanik's paper proposes an approach to interpreting and applying existing protections for civilians and the environment found in international humanitarian law.
"This has the potential to improve military decision-making during conflicts in an effort to prevent harms to people and the environment, or even before conflict when new weapons systems are being evaluated," says Stefanik.
"It relies on principles of international environmental law to help interpret existing international humanitarian law, in order to create greater legal clarity and protection for civilians and the environment," she adds.
 "Kirsten's work on the intersection of environmental principles and laws protecting civilians during war is innovative and exciting. I'm very pleased to see that it is being recognized by a key Canadian international law organization," says Associate Dean Valerie Oosterveld.
This is the second prestigious academic honour for Stefanik. In 2013, she received the Governor General's Gold Medal in recognition of her outstanding academic performance in the completion of her Master of Laws at Western Law. Stefanik was the first Western Law student to be awarded the Governor General's Gold Medal.
Stefanik will present her paper at the annual CCIL conference in Ottawa in November.