Bob Rae discusses Ring of Fire mining development
Bob Rae discusses Ring of Fire mining development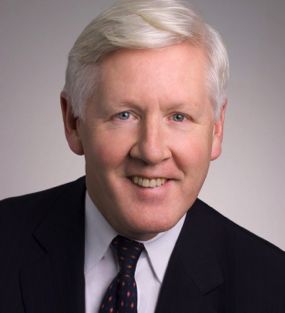 The Hon. Bob Rae, former Premier of Ontario and former leader of the federal Liberal party, will speak about the widely publicized Northern Ontario Ring of Fire mining development on Thursday, March 20 at Western University.
The event, presented by Western's Mining Law Society and Distinguished Speakers series, is scheduled from 12:30 to 2 p.m. in the Moot Court Room, Faculty of Law Building.
Rae serves as chief negotiator for the Matawa First Nations Tribal Council, which represents nine First Nations located around the Ring of Fire – a massive planned chromite mining and smelting development in the James Bay Lowlands situated roughly 400 km north east of Thunder Bay.
The Ring of Fire has been described as a once-in-a-lifetime opportunity to develop, with the potential of driving more than $100 billion of economic activity over its lifetime, says Anthony Mersich, a first-year Western Law student and an executive member of Western's Mining Law Society.
"Such an opportunity, however, raises concerns about whether the local aboriginal communities that will be directly affected by the development will realize any significant benefit from it, and whether there will be any harm to their traditional lands," says Mersich.
Rae will share his thoughts on the process negotiating a fair deal with the Ontario government that will potentially bolster the quality of life for many of the Aboriginal communities in the James Bay Lowlands.