Yale's Gary Gorton to deliver Beattie Family Lecture in Business Law
Yale's Gary Gorton to deliver Beattie Family Lecture in Business Law
November 12, 2013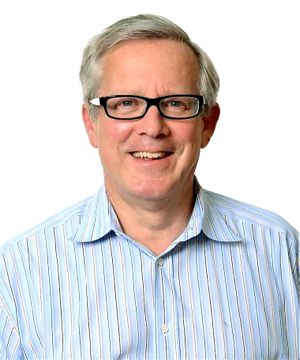 Influential economist Gary Gorton, an expert in the global financial crisis from the Yale School of Management, will deliver the 5th Annual Beattie Family Lecture in Business Law at Western's Faculty of Law on Wednesday, November 13.
Gorton will speak on "The Financial Crisis: What Happened?" at 12:30 p.m. in the Faculty of Law's Moot Court Room.
All are welcome to attend this public lecture and reception which will follow.
"There are few people in the world with as clear an understanding of the financial crisis as Gary Gorton," notes Prof. Christopher Nicholls, Western Law Director of Business Law. "It was no surprise that when U.S. Federal Reserve Chair Ben Bernanke was asked by the Financial Crisis Inquiry Commission to identify 'the most important writing on the crisis as a whole,' Bernanke placed Gary Gorton's work at the top of his list."
Gorton holds the position of the Frederick Frank Class of 1954 Professor of Management and Finance at Yale.  His research focuses on the role of stock markets and banks and on corporate control issues and asset pricing theory, including models of asset price bubbles and game theoretic models of trading and asset pricing.
Geoff Beattie, LLB '84, Chairman of Relay Ventures and former CEO of The Woodbridge Company Limited, generously established the Beattie Family Lecture Series in Business Law in 2008.
Past speakers in the series include Nobel Prize-winning economists Robert Shiller and George Akerlof, Chancellor Leo E. Strine Jr., of the Delaware Court of Chancery and, Lawrence Summers, former US Treasury Secretary and President Emeritus of Harvard University.
"The Beattie Family Lecture in Business Law is one of the premier events on Western Law's academic calendar, giving us an opportunity to engage with some of the world's most prominent thought-leaders and policy-makers," Nicholls adds. "We're very pleased that Professor Gorton will be able to share his insights here at Western Law as our 2013 Beattie Family Business and Law speaker."