Wilkinson to participate in UN IP session
Wilkinson to participate in UN IP session
December 13, 2013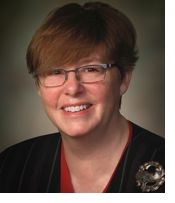 Western Law professor Margaret Ann Wilkinson is heading to Geneva to participate in the 26th session of the Standing Committee on Copyright and Related Rights (SCCR) of the United Nation's World Intellectual Property Organization (WIPO). 
Wilkinson is accredited to attend the session as Legal Advisor to the International Federation of Library Associations and Institution (IFLA).
Her focus will be on the SCCR consideration of "limitations and exceptions for libraries and archives" as well as the two other substantive agenda items, "protection of broadcasting organizations" and "limitations and exceptions for educational and research institutions and for persons with other disabilities."
Any recommendations from this session, taking place from December 16 to 20, will go forward to the WIPO General Assembly or a Diplomatic Conference.
Victoria Owen, Chair of the IFLA Copyright and Other Legal Matters Committee, notes that Wilkinson has been invited by IFLA, which "has been in forefront of finalizing an international instrument to establish a minimum level of limitations and exceptions to copyright for libraries and archives," because she "is recognized by the international library community for her expertise in copyright law and information policy."
Wilkinson was one of a handful of international copyright scholars consulted by IFLA as it prepared its original model, Treaty Proposal on Copyright Limitations and Exceptions for Libraries and Archives (TLIB).
She attended the SCCR meeting in November 2011 at which various nation states first focused on developing an international instrument articulating the kinds of exceptions to copyright that librarians and archivists seek.
At that time, there was controversy about whether such a user-centred copyright treaty was even possible in international public law - a controversy that has now been laid to rest with WIPO's 2012 Marrakesh Treaty to Facilitate Access to Published Works for Persons Who Are Blind, Visually Impaired or Otherwise Print Disabled (not yet in force).
Wilkinson, who was the recipient in 2012 of the Ontario Library Association's Les Fowlie Award Intellectual Freedom Award, is also a past Faculty Scholar at Western Law and longtime Director of the Area of Concentration in Intellectual Property, Information and Technology Law.