Law PhD student 'humbled' by Dalai Lama Trust Scholarship
Law PhD student 'humbled' by Dalai Lama Trust Scholarship
October 16, 2013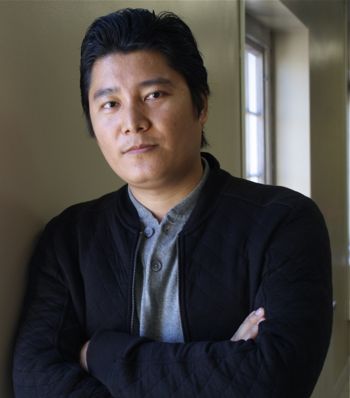 Western Law PhD student Tashi Phuntsok has been awarded a Dalai Lama Trust Scholarship.
Tashi, a graduate of Western Law's LLM program, was among ten exceptional worldwide candidates of Tibetan descent who were selected to receive the $6,500 scholarship.
The scholarship program aims to further the human capital development of the Tibetan people by supporting the pursuit of excellence among Tibetan students in a field of graduate studies of their choice.
"I'm honoured and humbled to receive this scholarship," says Phuntsok. "It's a prestigious award among the Tibetan intellectual community and I hope I live up to the aspirations of its goals."
Phuntsok, who was born and raised in a Tibetan refugee family in India, received his LLB from the University of Delhi Faculty of Law, and his MPhil in International Legal Studies from Jawaharlal Nehru University, Delhi.
His 2012 LLM thesis at Western Law was entitled "Indigenous Peoples under International Law: An Asian Perspective".  
Phuntsok joined Western Law's PhD program in 2013. His thesis will develop an alternative perspective of international law based on the Fourth-World peoples' (Indigenous Peoples) aspirations, views, and experiences.
"By following Gandhi's emphasis on the transformation of Self before transforming society, I believe the ultimate transformation in the lives of Tibetan people in terms of political freedom will only come from the transformation of Tibetan Self from the notion of 'Nation' to 'Indigenous Peoples,'" Phuntsok says.
"Tashi's research agenda brings together Asian and indigenous approaches to the analysis of international law, in the pursuit of peace," says Professor Sara Seck, Phuntsok's PhD supervisor.
"This award is a recognition of his commitment to innovative scholarly excellence."