Western Law hosts renowned Indigenous scholar
Western Law hosts renowned Indigenous scholar
March 01, 2013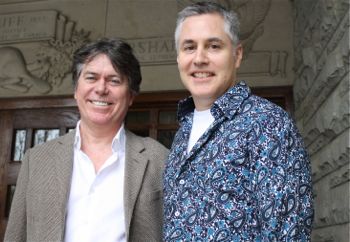 Western Law was pleased to host internationally renowned Indigenous Scholar Prof. John Borrows this past week. Borrows, a law professor at the University of Victoria, taught an intensive course in aboriginal law.
Borrows specializes in Indigenous legal rights and comparative constitutional law. A member of the Chippewas of Nawash First Nation, Borrows is a fellow of the Academy of Arts, Humanities and Sciences of Canada (FRSC) - Canada's highest academic honour.
Borrows' week-long course examined the major legal issues concerning Indigenous peoples in Canada. The course explored development of Canadian case law relative to Indigenous groups and its simultaneous preservation and dispossession of Indigenous people's rights.
It provided an overview of aboriginal governance, rights, title, treaties, federalism, fiduciary law, the treatment of Aboriginal women in Canadian law, taxation, Aboriginal child welfare and criminal justice issues.
"Whether the issue is planning for resource development, negotiating municipal expansion, or the extent of First Nations' right to protect their cultures and make governance decisions for their own futures, it is important for law students to understand the special legal relationship between Indigenous peoples and the Crown," notes Western Law professor Michael Coyle.
"Having someone of Professor Borrows' distinction add to our offerings in this area of the law is a wonderful opportunity that our students have understandably taken up with enthusiasm," he adds.
While at Western Law Borrows also delivered a public lecture entitled "(Ab)original and Aboriginal Rights" and he will also be attending the 2013 Kawaskimhon Talking Circle Moot hosted by Western Law on March 1-3.
Photo: Prof. Michael Coyle, left, welcomes Prof. John Borrows to Western Law