Weinrib lectures on 'Causal Uncertainty' in Tort Law
Weinrib lectures on 'Causal Uncertainty' in Tort Law
March 06, 2013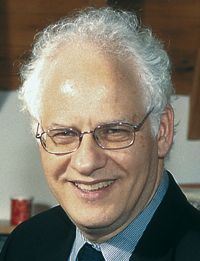 Ernest Weinrib, the Cecil A. Wright Professor of Law at the University of Toronto, delivered the second Tort Law Research Group public lecture for the 2012-13 academic year on March 4. Weinrib offered an approach to resolving some of the common law's more difficult problems in the law of causation in tort. 
Weinrib (pictured left) explained that the difficult cases can be divided into two types.  The first type of case is one in which the plaintiff is clearly the victim of a tort but has a problem identifying the defendant tortfeasor.  The classic Canadian case here is Cook v Lewis.  The second type of case is one in which the plaintiff's problem is in establishing that a tort has been committed at all.  The classic United Kingdom case of this type is McGhee v National Coal Board. Weinrib proposed that the first type of case be analyzed by considering whether the defendant has violated either the plaintiff's primary right or his or her remedial right.  He also proposed that in the second type of case the focus needs to be on whether the defendant had failed to alleviate a risk that he or she had created.  He urged courts not to make the mistake of conflating the two types of case, using principles from one for the other.
A Fellow of the Royal Society of Canada, Weinrib's scholarship and teaching have concentrated on tort law and legal theory,including the book, The Idea of Private Law. He is also the author of a tort law casebook (now in its third edition) and a provocative article entitled "Can Law Survive Legal Education". 
Weinrib is currently teaching an intensive week-long course at Western Law on Kant's philosophy of law. Immanuel Kant, a German philosopher writing mainly in the 1780s and 1790s, is for some, the greatest modern expositor of what it is to have a system of rights.
The Tort Law Research Group's public lecture series is generously sponsored by Legate and Associates LLP. Founding lawyer Barbara Legate, a graduate of Western Law, has argued significant cases in a wide variety of situations, from administrative tribunals to the Ontario Court of Appeal. She was named 2010 Lawyer of the Year in Personal Injury Litigation.