Solomon awarded Distinguished University Professorship
Solomon awarded Distinguished University Professorship
March 28, 2013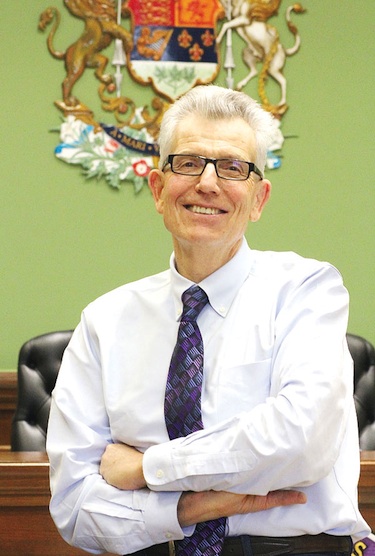 During his exemplary 40 years at Western, Robert Solomon has achieved a synthesis of teaching, research and service that Western Law Dean Iain Scott called "virtually unmatched."
His impressive career has now been honoured with the 2013  Distinguished University Professorship.
The award honours faculty who have built a record of excellence in the areas of teaching, research and service over a substantial career at Western. 
His work in the fields of addictions, health care and impaired driving law has had a concrete impact at Western, across Canada and internationally.
Solomon's teaching has been recognized by awards at Western, among them the Western Award for Teaching Excellence and University Students' Council Teaching Honour Roll.
He has also been the recipient of the Ontario Confederation of University Faculty Associations' teaching award and has won TVO's Ontario's Best Lecturer competition. In his undergraduate Healthcare Law course, the enrollment jumped from 130 to a cap of 440 students, based on Solomon's reputation as a lecturer.
When it comes to research, Solomon's impact on the field of impaired driving law extends beyond civil liability. He has, over the years, worked in areas ranging from graduated driver licensing, zero blood alcohol concentration (BAC) limits for young and novice drivers, lower criminal BAC limits, administrative license suspensions, random breath-testing, testing of hospitalized impaired drivers, impaired driving enforcement practices, insurance, criminal procedure and sentencing.
His work, having influenced more than 300 legislative amendments in the last decade alone, is held in high esteem by various institutions internationally.
Solomon has also served the Western community, helping develop campus alcohol policies, which have spread across Canada. He has served as the national director of Legal Policy with MADD Canada since 1998, and on the home front, served as Law's associate dean (academic) for six years.
Solomon will receive an award of $10,000 to support his scholarly activities and will deliver a public lecture at 4 p.m. Wednesday, April 24  in Conron Hall, University College, room 224.