Professor helps redefine 'gift' in giving
Professor helps redefine 'gift' in giving
February 19, 2013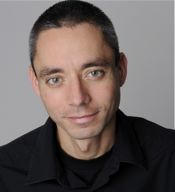 The House of Commons Standing Committee on Finance has endorsed a tax reform proposal advocated by Western Law professor Adam Parachin, who appeared before the Standing Committee as an expert witness in January 2012.
The committee has been studying ways of improving tax incentives for charitable giving over the course of the last year.  As part of its deliberations, the committee accepted written submissions and invited expert witnesses, including Parachin, to make submissions in person.
In his written and oral submissions, Parachin recommended that a simplified statutory definition of 'charitable donation' be adopted.
"The current legal tests to identify the range of donations qualifying as charitable 'gifts' for income tax purposes are needlessly complicated and overly restrictive," Parachin said. He adds "case law and regulatory practices have through time lost track of why charitable gifts receive special tax treatment in the first place."
The committee agreed with Parachin that this is an issue warranting reform. Tax Incentives for Charitable Giving in Canada, to be delivered to the House of Commons, includes the recommendation that the definition of "gift" be reviewed to ensure greater simplicity and reduce administrative compliance costs for charities.
"This is an important first step toward improving the law while achieving greater efficiency for charities", Parachin said.