Prof. Tom Telfer awarded Canadian Insolvency Foundation Fellowship
Prof. Tom Telfer awarded Canadian Insolvency Foundation Fellowship
June 07, 2013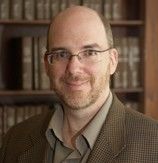 The Canadian Insolvency Foundation (CIF) has awarded the Lloyd Houlden Memorial Research Fellowship to Western Law professor Tom Telfer. The $20,000 Fellowship was presented to Telfer at a conference of the Canadian Association of Insolvency and Restructuring Professionals held in Toronto in May.
The Fellowship, named after the late Hon. Lloyd Houlden, Q.C., a distinguished former Justice of the Ontario Court of Appeal, supports research for a paper that addresses current issues in Canadian insolvency policy and practice. 
Prof. Telfer's research project is entitled  "Multiple Consumer Bankruptcies and the Integrity of the Canadian Bankruptcy Process".
"The bankruptcy discharge has long been viewed as providing a means of rehabilitation for the honest but unfortunate debtor," notes Telfer. "However, multiple bankruptcies raise concerns about confidence in the credit system and the protection of the wider public interest. Where there is a repeat bankruptcy the preservation of the integrity of the Canadian bankruptcy process may well override the debtor rehabilitation rationale."
The research will examine how the courts have balanced these competing policy objectives and will consider recent empirical data from the Office of the Superintendent of Bankruptcy on the issue of second, third, fourth and fifth time bankrupts.