CFL president to speak on future of league
CFL president to speak on future of league
October 15, 2013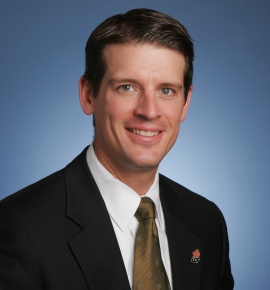 Michael Copeland, President & COO of the Canadian Football League will deliver a public lecture in the Moot Court Room of the Faculty of Law on Wednesday, October 16 at 12:30 p.m.
Copeland, a Western Law alumnus, will speak on "Game Plan: Opportunities & Challenges for the Modern CFL" as part of the school's Distinguished Speaker Series. The Grey Cup will be on display at the event.
A recipient of the prestigious Caldwell Partners/Globe & Mail "Canada's Top 40 Under 40"award, Copeland has held senior roles with the Canadian Football League since 2006.
During his tenure, he has managed several key initiatives for the CFL, including the establishment of a new salary cap system, the completion of a comprehensive new broadcast and digital rights agreement, the launch of instant replay, the negotiation of a new collective bargaining agreement with CFL players, which includes the introduction of the CFL's first drug testing policy, and the return of CFL football to Ottawa.
Prior to the CFL, Copeland worked as a senior consultant and practiced corporate and commercial law with Blake, Cassels & Graydon in Toronto and Harrison, Elwood in London, Ontario.
Copeland graduated from Western Law in 1993 and has an MBA from Western's Ivey School of Business.