Bradley Miller researches proportionality at Princeton
Bradley Miller researches proportionality at Princeton
October 07, 2013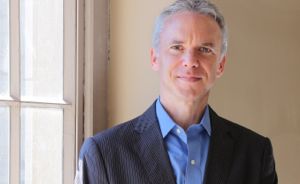 Western Law's profile in the Ivy League was boosted with Bradley Miller's recent sabbatical at Princeton University.  While at Princeton, Miller arranged for Western Law's Public Law and Legal Philosophy Research Group to co-sponsor a faculty workshop on legislative intent with Princeton's James Madison Program.  
With visiting appointments in both the politics and philosophy departments, Miller's work at Princeton reflected Western's commitment to interdisciplinary and international research. His research into the proportionality doctrine in Charter rights was presented at a faculty workshop at Princeton and will be published by Cambridge University Press in a forthcoming collection co-edited by Miller and Western Law's Grant Huscroft and LSE's Grégoire Webber.
His work critiquing proposals to decriminalize euthanasia was presented to student audiences at Georgetown University and Princeton, and was the basis for submissions to the British Columbia Court of Appeal in Carter v. AG (Canada). He continues to research collaboratively on the concept of legislated rights with a team of legal scholars at Oxford University and LSE, and was an invited panelist at conferences at Oxford University and the University of Auckland.