Columbia prof presents paper on shareholder value at Torys Speaker Series
Columbia prof presents paper on shareholder value at Torys Speaker Series
November 05, 2012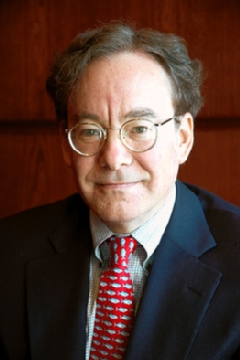 Jeffrey Gordon, the Richard Paul Richman Professor of Law and Co-Director of the Center for Law and Economic Studies at Columbia Law School, visited Western Law on Friday November 2 to deliver a paper as part of the Torys LLP Business and Law Pre-eminent Scholars series.
Professor Gordon's paper was titled "Systemic Harms and the Limits of Shareholder Value", (co-authored with John Armour, Hogan Lovells Professor of Law and Finance at the University of Oxford, who taught an intensive course in Comparative Corporate Governance at Western Law in 2011.)
Challenging the traditional economic view that business corporations should be managed with a view to maximizing shareholder value, Gordon argued that the shareholder value norm could lead to excessive risk-taking by corporate managers because of the overlooked systemic harms that can flow from firm failures, and proposed some tentative solutions to the problem.
The Torys LLP Business and Law Pre-eminent Scholars Series, part of the Torys LLP Corporate and Securities Law Forum at Western Law, provides Western Law students the opportunity to engage with leading business and law scholars from around the world. says Professor Christopher Nicholls, the series organizer.  
"The Torys scholars series is one of the finest of its kind,"  says Professor Christopher Nicholls, the series organizer. "Western Law is very grateful to Torys LLP for their ongoing support."