About PBSC Western Chapter
About PBSC Western Chapter
PBSC Western Chapter offers practical hands-on experience to student volunteers and quality professional legal help to organizations. Our students will have the opportunity to develop legal skills in supervised setting, promote the value of pro bono service and increase access to justice within the London community and across Canada.
As of May 2018, more than 300 organizations have been involved in PBSC's Western Chapter with law students working together to complete pro bono projects for organizations in London and the surrounding community.
We are excited to welcome (back) our returning upper year students and incoming first year students! Applications for 2018-2019 PBSC Western Chapter projects will be open in September. We look forward to your applications! Please don't hesitate to reach out to us if you have any questions. Keep in touch with us via Facebook, Twitter, and Instagram.
PBSC Coordinators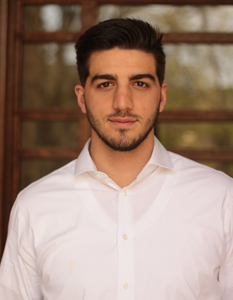 Robert Valentini
Rob is currently in his second year of the JD program at Western Law. He earned his Bachelor of Arts from the University of Guelph, double majoring in Political Science and Criminal Justice and Public Policy. Prior to attending law school, Rob worked as an advocate for a student union, in a policy role for the Ontario Public Service, and volunteered at a community legal clinic in Toronto. During his first year at Western Law, Rob was an active member of the law school community, serving on the student executive for the Law Games Committee and International Law Association, as well as participating in numerous advocacy competitions. The highlight of his 1L year was his participation in the Dispute Resolution Centre Peer Mediation Pro Bono project at Youth Opportunities Unlimited here in London.
Pro Bono projects offer students an incredible opportunity to simultaneously serve the community and develop their legal skills. Rob is excited to coordinate these projects and continue the important work done by Pro Bono Students Canada here in the London-Middlesex community.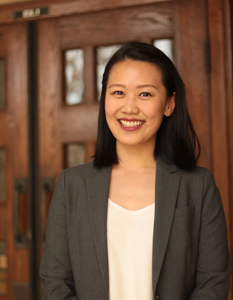 Jenny Huang
Jenny is second year law student at Western. She graduated from the University of British Columbia with both a BSc in Cell Biology and Genetics, and an MSc in Medical Genetics. Prior to joining Western Law's Class of 2020, Jenny worked as a Research Assistant at the Centre for Blood Research in Vancouver, where she performed experiments and managed on-going research projects in the facility. During her first year at Western Law, Jenny served as a student executive on the Western Law Student Careers Committee and was the first year representative in the Western Intellectual Property Association. Jenny is passionate about community outreach and sees her participation in the PBSC Western Chapters' Community Workshop Project as the highlight of her first year law career.
Jenny is excited by the amazing opportunity to work with non-profit organizations and lawyers in the London community as a PBSC Coordinator. She is motivated to continue to uphold the excellent standard set by PBSC's Western Chapter.