Dean Chamberlain's top ten highlights for the 2020-21 academic year
June 29, 2021
Dean Chamberlain's Top 10 highlights for 2020-21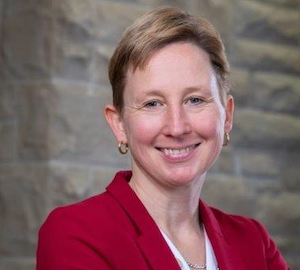 The 2020-21 past year was historic in so many ways. While it's natural to think about the major disruptions caused by the pandemic, we also need to recognize the ongoing successes of our faculty, staff, students and alumni. Here are my top 10 highlights, in no particular order.
1. Our Philip C Jessup International Law Moot Team won the Canadian National Championship.


In a year when students had to adjust to virtual oral advocacy competitions, our Jessup team (oralists Hayley Blackwell, James Hutchinson, Rebecca Orsini and Rahul Sapra, researcher Lujza Csanyi, coach Professor Valerie Oosterveld, and student coaches Matthew Patterson and Claire Sweeney), was crowned 2021 Canadian National Jessup Champions. The team won several other awards: Top Overall Oralist and Tory Prize: Rebecca Orsini; Second Overall Oralist: Rahul Sapra; Fifth Overall Oralist: James Hutchinson; and Second Place Applicant Memorial. They also progressed to the Octofinals at the international competition, which involved 574 teams from 90 countries around the world.
 

2. We appointed a new Director of Clinics and Practical Skills.
This new faculty position was created to integrate our clinical, experiential and skills-based offerings into our broader JD curriculum.
Kim Gagan
, a former Crown prosecutor and founding Director of the legal clinic at Lakehead, joined us in August in this new role.

 3. 
We introduced a compulsory course in Indigenous Law.

Our second-year students took a January Intensive course on Indigenous legal traditions, with a focus on
Anishinaabe legal traditions. The course was taught by Professor Frankie Young and alumnus Jeff Warnock, and will return as a full-term course in 2021-22.
 4. 
Tigger Jourard received a Western Award of Excellence.

This is Western's highest award for achievement by staff, and recognized
Tigger's exceptional service
in the role of Student Services Coordinator for the JD program. Tigger was praised for her keen eye for detail, organizational skills, patience, and sense of humour, which ensure that our course selection and final examination processes, in particular, run smoothly.

 5. 
We hosted an international Conference marking the Centennial of Canada's Bankruptcy Legislation.

Convened by Professors Thomas Telfer and Alfonso Nocilla, this
conference
hosted scholars from around the Anglo-American world, and featured keynote speakers Justice Sarah Pepall (Court of Appeal for Ontario), Professor Iain Ramsay (Kent Law School), and Elisabeth Lang (Superintendent of Bankruptcy Canada). The papers from the conference were published in a special volume of the Canadian Business Law Journal.

 6. 
We established a new Western Law Advisory Council (WLAC).
Through this Council, we seek to take greater advantage of the expertise, experience and professional networks of our alumni to assist with strategy, fundraising, and promoting Western Law in the legal community. The WLAC, which currently consists of 12 alumni from across Canada, the UK and the US, will be led by inaugural Chair Mitch Frazer (Torys LLP) and Rosemary McCarney (former Canadian Ambassador and Permanent Representative to the Office of the UN and the UN Conference on Disarmament in Geneva.


 7. Our Faculty published new editions of leading legal treatises in Torts and Constitutional Law.
A team of torts professors (Andrew Botterell, Erika Chamberlain, Jason Neyers, Stephen Pitel and Zoë Sinel)
published the Fourth Edition
of the late Gerald Fridman's The Law of Torts in Canada, while Professor Wade Wright
assumed authorship
of the late Peter Hogg's iconic Constitutional Law of Canada. Both texts are frequently cited by appellate courts and provide important references to scholars, practitioners, and judges.

8. Alumni supported student bursaries.
We knew that the pandemic would create financial hardships for our students, especially due to limitations on summer work opportunities. We created a new Student Support Bursary to provide support for students in financial need, and our alumni responded generously. In particular, alumni at Torys LLP donated $100,000, which was matched by the firm and by Western Law to create an
endowed bursary fund
. 
Alumni also created
bursaries
to support Black, Indigenous, and racialized students, which complement the Faculty's new application support packages. These awards support the priority of enhancing the diversity of our student body and making Western Law a more inclusive community.
 

9. Faculty members won major awards for their research, service, and creative activity.
These included:
Professor Rande Kostal,

who

won the

John Phillip Reid Prize of the American Society for Legal History for his book Laying Down the Law: The American Legal Revolutions in Occupied Germany and Japan. The Reid Prize is awarded annually to "the best monograph published in English in Anglo-American legal history" and is one of the most prestigious awards for legal-historical scholarship.

Professor Ryan Liss

, who won the Lieber Prize, awarded annually by the Lieber Society for an exceptional work on the law of armed conflict. Professor Liss won for his article, "Crimes Against the Sovereign Order: Rethinking International Criminal Justice," published in the American Journal of International Law.

Professor Stephen Pitel

, who won the 2020 Dedicated Service Award from the Canadian Association of University Teachers, and the UWO Faculty Association (UWOFA)

Allan Heinicke Memorial Service

Award for his leadership in UWOFA.

Professor Randal Graham,

whose novel, Afterlife Crisis, was

longlisted

for the Leacock Medal for Humour.


10. We provided the most extensive in-person first-year JD program in Canada during the pandemic.
We were proud to be able to teach our first-year students primarily in person during the 2021-22 academic year, allowing them to make crucial connections with their classmates, professors, and Western's campus. This was a major cooperative effort of faculty, staff and students, and demonstrated our commitment to an engaging and collegial academic environment. We look forward to welcoming all of our students back in 2021-22.