Labour, Employment and Social Justice Stream
Labour, Employment and Social Justice Stream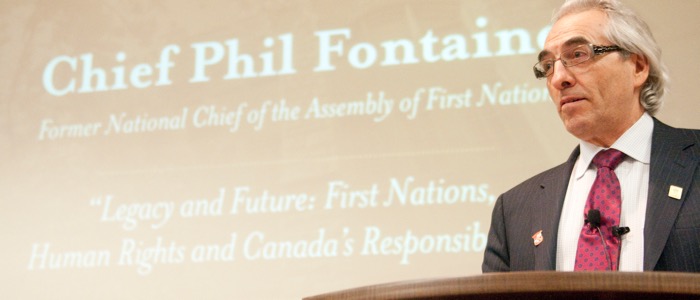 Faculty Advisor: Professor Michael Lynk
Labour, employment and social justice (LESJ) courses are an area of increasing strength at Western Law. Hundreds of Western Law students have graduated into dynamic and exciting careers in these areas. Western Law professors continue to publish well-regarded books, articles and reports on these topics. Currently, we offer more than 15 courses in this curricular stream, with a particular focus on two areas.
First, our offerings in workplace law cover the spectrum on labour, employment and human rights law that regulates the relationship between employers and employees. Fundamentally, these courses look at rights at work. What rights do employers possess to manage the workplace? What rights can employees demand to achieve a fair working environment? How does the Charter of Rights and Freedoms change the nature of workplace rights? And what judicial and tribunal avenues can an employee use to advance her human rights, equality rights, pension rights, contractual rights and statutory rights? 
Second, social justice courses and perspectives are a rich part of our curriculum and an essential component of a comprehensive legal education. Social justice courses at Western Law integrate critical perspectives on historical and present-day social inequalities with an in-depth analysis on how the law does, or does not, address and remedy these inequalities.  Legal reform is very much on our mind. Our courses focus on diverse inequalities related to gender and gender identity, Aboriginal status, disability, race and ethnicity, and poverty. These courses also engage legal questions and issues relating to women's rights, refugee and immigrant rights, corporate social responsibility and the broader issues of the Canadian and international human rights legal systems.  
Capstone

Electives
(Labour & Employment):

Advanced Labour Law
International Labour Law
Pensions and Benefits
Labour Arbitration Law
Advanced Labour Law Speakers Series
National Labour Arbitration Moot

Highly Recommended  
 (prerequisites for Capstone course; must have taken at least 2 from this list):

Labour Law
Employment Law
Canadian Human Rights
Law and Gender





 

Electives
(Social Justice):

Aboriginal Law
International Human Rights
Sex Discrimination and the Law
Immigration and Refugee Law
Corporate Social Responsibility
Social Welfare Advocacy
Wilson Moot
Environmental Law
Law and Social Welfare

 

Relevant Co-Curricular Opportunities: 
Hicks Morley Labour Law Moot
 Borden Ladner Gervais LLP/Cavalluzzo Labour and Employment Law Moot

Pensa Lecture in Human Rights
Hicks Morley Professor in International Labour Law (visiting January professor)
The Mathews Dinsdale Advanced Labour Law Speaker Series 

NOTE: not all courses are offered every year