Business Law (Area of Concentration)
Business Law (Area of Concentration)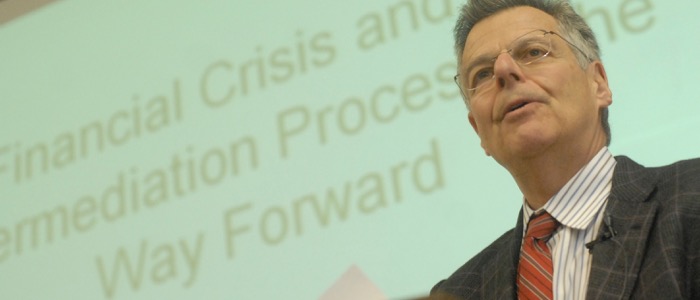 Faculty Advisor/Director: Professor Chris Nicholls
The Business Law Area of Concentration offers students interested in the legal aspects of business the opportunity to develop their knowledge and expertise in business law and policy. Students who complete the Area of Concentration: Business Law within the J.D. program will have the notation "Area of Concentration: Business Law" included on their transcripts. Many students who pursue the Business Law Area of Concentration are interested in careers with large business law firms in major financial centres. But the Business Law Area of Concentration may also appeal to students with an interest in careers in public policy, government or regulatory agencies, or who simply wish to develop their knowledge, expertise and critical perspective on business in society and the impact of law and regulation on business and financial institutions.
Western Law is uniquely positioned to offer an especially strong business law program of study. Western Law's Strategic Plan identifies the goal of the school to be "the pre-eminent law school in Canada focussing on business law in the global environment." Western Law's focus on business law in the global environment is unique among all Canadian law schools. As Canada's premier business law school, our vision of business law is multi-dimensional and inclusive. Our faculty teach and research business law in areas encompassing a wide range of economic, critical, public law and social justice perspectives. Our faculty includes some of the nation's leading scholars in Corporate Law, Commercial Law, Bankruptcy and Insolvency, Securities Regulation, Mergers and Acquisitions and Corporate Finance, as well as Corporate Social Responsibility, International Business and Trade and many other fields. Indeed, our strength in business law complements our nationally and internationally recognized strengths in many other areas, including, among others, international and comparative law, law and philosophy, public law, and intellectual property information and technology law.
In the 2015-16 academic year, Western Law became the first law school in Canada to offer first-year J.D. students the option of taking Corporate Law in the Winter Term of their first year. This option allows interested students to begin taking more advanced courses immediately in the fall of second year, one term sooner than students at any other Canadian law school.
Western Law is one of the liveliest centres of business law activity in the country and has developed a visiting speakers and scholars program in business law which is second to none anywhere in the world. Read more - Business Law at Western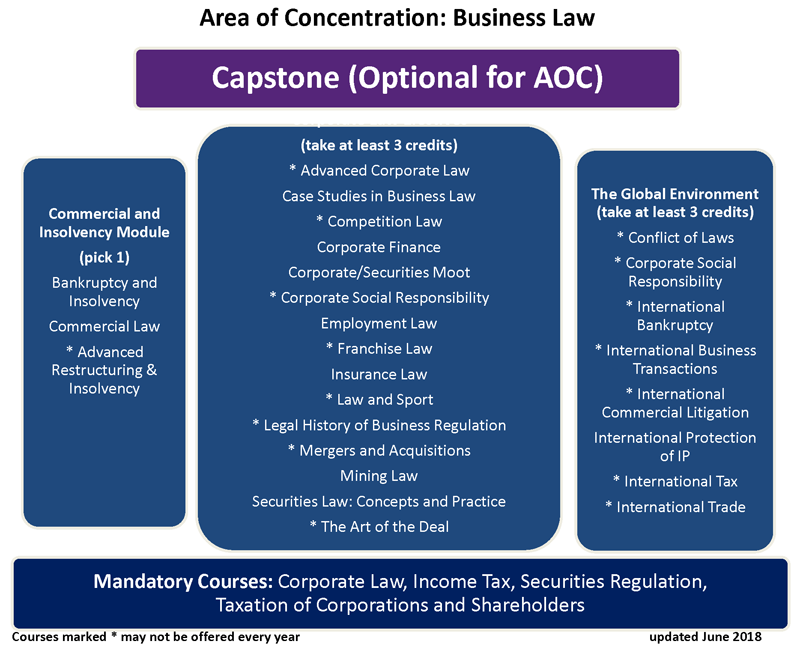 Relevant Co-Curricular Opportunities