Our Team
Director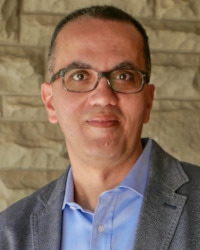 Professor Bassem Awad
Dr. Bassem Awad is an Assistant Professor and Director of the Area of Concentration in Intellectual Property, Information and Technology (IPIT) at the Faculty of Law. Bassem teaches courses on intellectual Property (IP) Law, International Protection of IP, and Law and Disruptive Technologies. He is also a Head Tutor and Professor at the Academy of the World Intellectual Property Organization (WIPO) in Geneva.
Prior to joining Western, Bassem was the Deputy Director of IP Law and Innovation at the Centre for International Governance Innovation (CIGI) and served for several years as a Judge and Head of Court at the Appeal Courts of Egypt and Abu Dhabi in the United Arab Emirates. Professor Awad has remarkable experience in intellectual property law, technology and innovation policies. He worked in both common and civil law systems and conducted research projects for international and regional organizations in Africa, Europe and Canada.
Student Directors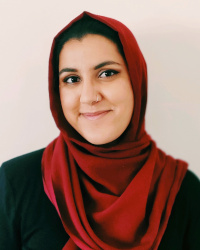 Bushra Amir Ali
Bushra is in her third year of the JD program at Western Law. She earned her Bachelor of Commerce (with Distinction) specializing in Law and Business at the Ted Rogers School of Management (TRSM). Bushra became interested in intellectual property during her time as a Legal Clinic Student at the Law & Business Clinic at TRSM. She is pursuing an Area of Concentration in Intellectual Property and Information Technology Law and is currently engaged in research in the area of copyright and artificial intelligence.
At Western Law, Bushra is an active student leader and serves as Co-Chair of several committees including the Diversity Committee, Obiter Dicta, and South Asian Law Student Association. She is Managing Editor at the Western Journal of Legal Studies and has contributed to several research projects including the UN Special Rapporteur Project and the UN Women Project. Outside of law school, Bushra is committed to peer mentorship as a tool for professional and personal development.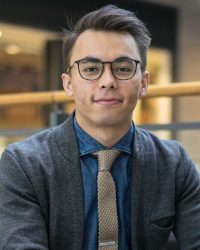 Daniel Derkach
Daniel is in his second year of the JD program at Western Law. He earned his Honours Bachelor of Science and Master of Science degrees at the University of Toronto with a specialization in neuroscience. Daniel first became interested in intellectual property (IP) during his graduate studies while researching strategies to promote brain repair using stem cells. During this time, he learned about the commercialization of innovative health care technologies and the importance of protecting one's IP rights.
In his first year of law school, Daniel was involved with the Western Health Law Association, and placed first in the Legate Medical Malpractice Moot. Outside of his work at the clinic, Daniel is a member of Western Law's Harold G Fox IP Moot team, Director of Operations for the Western IP Association, and Co-Chair of the Wellness Committee. Outside of law school, Daniel is passionate about youth mental health advocacy.