Current PhD Students
Christina Catenacci
Christina earned her Honours Bachelor of Arts in Psychology at the University of Waterloo, her Bachelor of Laws at the University of Windsor, and her Master of Laws at York University. In addition to her dissertation topic of workplace privacy in the context of electronic surveillance, Christina is interested in exploring the legal and ethical implications of cutting edge technologies involving data science processes, artificial intelligence, robotics, and machine learning. Christina's thesis supervisor is Professor Michael Lynk.
Jonathan de Vries
Jonathan's research focus is on the tort liability of public agencies, with a particular focus on the building and land-use regulation jurisdictions of Canadian municipalities.  His work encompasses both critiques of existing law in these areas, as well as proposals for practical reforms and theoretical reconceptualization.  Jonathan obtained his Juris Doctor and his Master of Laws from Western, and he is currently a partner in a civil litigation firm in London, Ontario. Professor Stephen Pitel is his thesis supervisor.
Paul Hansen
Paul holds Honours Bachelor and Master's degrees in Political Science, focused on governance and political leadership. He also holds a Master's degree in the Study of Law focused on Indigenous legal traditions and sovereignty. He was appointed to Western University's School of Graduate and Postdoctoral Studies 2017 Wall of Fame in recognition of his academic, professional, and community service contributions. He is the 2017-2018 President of Western's Graduate Law Students Association (GLSA). Paul is currently pursuing a PhD in Law focused on pluralism, specifically, the case for incorporating Indigenous traditions into the Canadian legal and political orders. His thesis supervisor is Professor Michael Coyle.
Lina Hernandez
Lina holds a Bachelor's degree of Law from La Sabana University. After graduation she was awarded a scholarship from the Ministry of Foreign Affairs in Colombia for a Master's of International Relations, Economics and Political Science. Under the supervision of Dr. Valerie Oosterveld she completed a Master of Laws (LLM) at Western University. Her Master's thesis is titled: Achieving Equality for Women in Labour and Employment - A Comparative Study of Colombia and Canada. She is currently completing PhD studies at Western Law, performing research about Colombia's Peace Process from a gender perspective, under the supervision of Dr. Valerie Oosterveld.
Lina worked under the supervision of Dr. Hernan Alejandro Olano at La Sabana, where she collaborated in the foundation of the first Centre for International Law Research of La Sabana University. She also worked as editor of the law faculty's legal journal: Dikaion.
Lina has worked and volunteered with non-profit organizations in London and was also appointed member at large of the London Diversity, Inclusion and Anti-Oppression Advisory Committee. She has received recognition by the City of London and IRCC for helping in the efforts of welcoming Syrian families to London. She was also named as a leader by the Local Immigration Partnership in the "I am London" campaign.
Lisa Macklem
Lisa completed her JD with a specialization in Intellectual Property and Information Technology at Western and an LLM in Entertainment and Media Law at Southwestern Law School in Los Angeles, California. She was a scholarship fellow at CIGI, the Centre for International Governance Innovation for the 2015/2016 session and returned to CIGI as a Research Assistant for the summer of 2017. For the 2017/2018 session, Lisa is serving on the Executive Board of the Ontario Bar Association Entertainment, Media and Communications Section. She is on the editorial board of The Journal of Fandom Studies and previously was a student editor and then a member of the alumni editorial board for the Journal of International Media and Entertainment Law. In January of 2018, she was an invited speaker in India, delivering talks on Entertainment Law, Design Law, Copyright, and Technology. In addition to speaking to the Chamber of Commerce and at the Tenth Annual IP Summit, she also spoke at two universities and was on Current Topic on Indian television. Her dissertation is on the regulation of digital content on the Internet with a focus on the entertainment industry. Among the issues that she studies are International law, trade and UN regulatory frameworks, telecommunications regulations, technology law, human rights implications, and Intellectual Property law, particularly copyright. Lisa's thesis supervisor is Professor Samual Trosow. 
Jenny Poon
Jenny Poon is a PhD candidate at the Faculty of Law of the University of Western Ontario, a Barrister & Solicitor in Ontario, and a Senior Fellow at the Canadian International Council. Jenny was a Visiting Fellow at the Refugee Studies Centre of the University of Oxford and was the recipient of the American Society of International Law International Refugee Law Essay Award and the EU Studies Association Haas Fund Fellowship. Jenny's research examines non-refoulement as a norm in international and European law through a comparative analysis of United Kingdom and Germany. Jenny's research interests include international refugee law, EU asylum law, migration control and human rights. Professor Valerie Oosterveld is her thesis supervisor. 
Kirsten Stefanik
Kirsten Stefanik is a current PhD candidate in Law at the University of Western Ontario. Her PhD dissertation, under the supervision of Dr. Valerie Oosterveld, is tentatively entitled Bringing Non-State Actors into the Fold: Re-Framing International Humanitarian Law for the Realities of Modern Conflicts. This thesis research focuses on the motivations of non-state armed groups for compliance and deviance from international humanitarian law. Through interviews with former combatants in the Democratic Republic of Congo and Sierra Leone, this research seeks a greater and more nuanced understanding of: the familiarity of these armed groups with international humanitarian law; opinions they have regarding their interactions with international or non-governmental organizations on international humanitarian law issues; and their views on how this law affected their or other members of their group's actions during conflict.
Kirsten holds an LLM from the University of Western Ontario as well as BA and JD degrees from the University of British Columbia. She is a 2013 recipient of the Governor General's Academic Gold Medal and a 2014 recipient of the Ronald St. John MacDonald Award in International Law, both for her work on civilian and environmental protection in armed conflict, under the supervision of Dr. Sara Seck. She is also the recipient of a Doctoral Fellowship from the Canadian Social Sciences and Humanities Research Council.
Kirsten has publications in edited volumes from University of Toronto and Oxford University Presses as well as the Canadian Yearbook of International Law. She has presented at Conferences in Ottawa, Vancouver, The Hague, and Kigali. Kirsten also does research on issues of international environmental law, international human rights law, corporate social responsibility and business and human rights.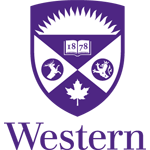 Sophie Stoyan
Sophie's research is focused on utilizing law and economics to analyze private law claims for human rights violations committed by multinational corporations in developing countries. She holds a JD with distinction from Western University and a BAH from Queen's University. Her article on internet jurisdiction "Just a click away? Jurisdiction and virtually carrying on business in Canada" was published in the Journal of Private International Law. She previously summered for income tax practitioner David G. O'Brien. Sophie's thesis supervisor is Professor Stephen Pitel.
Darinka Tomic
Darinka's doctoral studies focus on intellectual property (IP), its boundaries, and its effect on information flow and global justice. Her supervisor is Dr. Margaret Ann Wilkinson, Director of Western Law's Area of Concentration in Intellectual Property, Information and Technology law, under whom she recently completed her Master of Legal Studies (MSL) thesis "The Right to Food and the Right to Intellectual Property in the United Nations (including International Human Rights) and International Trade: Finding the Definition". Darinka also has a related chapter under peer review: "Challenging Intellectual Property: Intellectual Property and the Right to Food," for a volume to be published by Yvon Blais. Darinka's background is as a professional librarian (MLIS (Western)) with 15 years' experience at the Legislative Library of Ontario (Queen's Park).
Lynn Ubell
Lynn is a former military logistics officer. She retired from the Canadian Forces in 2016 with over 34 years of military service, including overseas deployments to conflict areas with both the United Nations and NATO. Lynn holds a Master of Studies in Law (MSL), as well as a Master of Library and Information Science (MLIS) from Western University. She completed her BA, majoring in history and philosophy, at the University of Manitoba. Lynn is currently pursuing a PhD at Western University's Faculty of Law. Her research focus is on the legal responses to sexual assault and the feasibility of establishing specialized courts for sexual assault in Canada. This research continues the work Lynn began during her MSL: "Myths and Misogyny: The Legal Response to Sexual Assault." Professor Melanie Randall and Professor Valerie Oosterveld are her supervisors.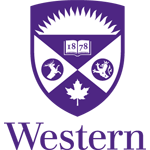 Shirley Wales
Shirley Wales is a lawyer, adjudicator, and educator. She obtained her LLB from the University of Toronto, and her LLM in ADR from Osgoode. Her research on dispute resolution systems relates to her work as an adjudicator for the Indian Residential Schools survivors and as a member of the Consent and Capacity Board. Professor Michael Coyle is her thesis supervisor.
L. Daniel Wilson
Dan has enjoyed a dual-focus career in both business and law spanning 25 years, travelling more than two million miles to over 80 countries. In law, Dan has served as a corporate lawyer in a national law firm, a boutique corporate law firm and as a sole practitioner. In business, Dan has engaged as a serial entrepreneur, having started multiple companies in a variety of industries. Dan has also served as a senior officer and director of several public companies, primarily focused on technology commercialization. Dan obtained his law degree from the University of Alberta and his LLM from the University of Calgary. Dan clerked at the Supreme Court of Canada for Justice Gerard La Forest. He is a member of Law Society of Alberta (active) and the State Bar of California (inactive). Dan has taught a variety of courses as a sessional instructor in the Haskayne School of Business (University of Calgary) and the Donald School of Business (Red Deer College).
Dan's PhD research focus at Western is in the regulation of public companies and its impact on the capital markets. Dan's thesis advisor is Professor Christopher Nicholls.