Joanna Langille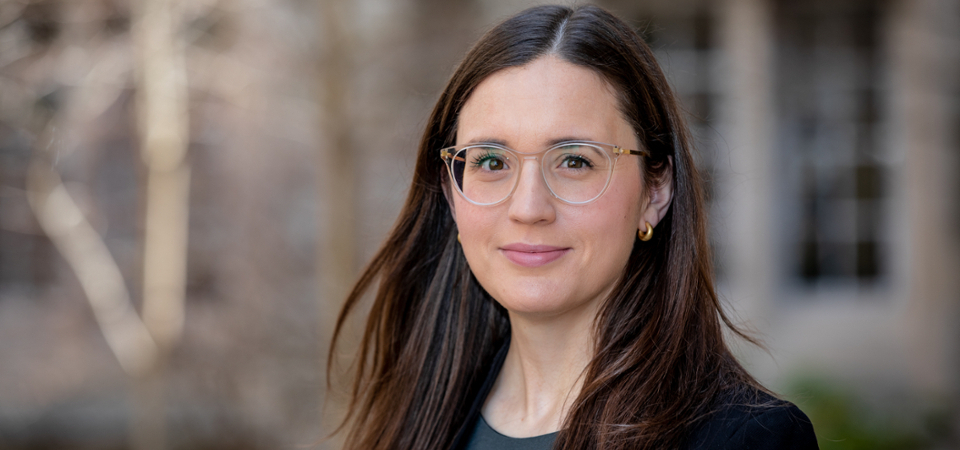 Academic Degrees:
Hons BA (Toronto); MPhil (Oxford); JD (NYU); SJD (Toronto)
Joanna Langille joined the Faculty of Law as an Assistant Professor in 2018. Joanna's research focuses on private international law, international trade law, private law, and legal theory. 
Originally from Nova Scotia, Joanna has an undergraduate degree in philosophy and political science from the University of Toronto. As a Commonwealth Scholar, she obtained an MPhil in international relations at Balliol College, University of Oxford. She received her JD from NYU Law, where she studied as a Furman Scholar and an Institute for International Law and Justice Scholar. She completed her SJD at the University of Toronto Faculty of Law as a Trudeau Scholar and a SSHRC Bombardier Scholar. 
Prior to her appointment at Western, Joanna was a Furman Fellow and an Institute for International Law and Justice Fellow at NYU School of Law. She has held visiting researcher positions at Yale Law School, the University of Groningen's philosophy department, and the University of Toronto's Munk School for Global Affairs. She has consulted for parties and authored amicus briefs in a variety of World Trade Organization and North American Free Trade Agreement disputes, and has worked with the World Trade Organization and the International Centre for Trade and Sustainable Development. Joanna clerked for the judges of the Court of Appeal for Ontario, and is licensed to practice law in New York and Ontario.
Articles
"Continuity and Change in the World Trade Organization: Pluralism Past, Present, and Future" (2023) 117: 1 Am J Int'l L 1 (with Robert Howse).
"Frontiers of Legality: Understanding the Public Policy Exception in Choice of Law" UTLJ (forthcoming 2023).
"The Trade/Labour Relationship in Light of the WTO Appellate Body's Embrace of Pluralism" (2020) 159:4 Int'l Labour Rev 569.
"Spheres of Commerce: The WTO Legal System and Regional Trading Blocs," Symposium on International Trade Law (2018) 46 Ga J Int'l & Comp L 649 (with Robert Howse).
 "Pluralism in Practice: Moral Legislation and the Law of the WTO After Seals Products" (2015) 48 GW Int'l L Rev 81 (with Robert Howse and Katie Sykes).
"Permitting Pluralism: The Seal Products Dispute and Why the WTO Should Permit Trade Restrictions Justified by Non-Instrumental Moral Values" (2012) 37 Yale J Int'l L 367 (with Robert Howse).
"Neither Constitution nor Contract: Understanding the WTO by Examining the Legal Limits on Contracting out through Regional Trade Agreements" (2011) 86 NYU L Rev 1482.
Book Chapters
"Public Policy and the Rule of Law" in Ralf Michaels, Michael Green, and Roxana Banu (eds.),  Philosophical Foundations of Private International Law (Oxford University Press, forthcoming 2022).
"Whales and Seals and Bears, Oh My! The Evolution of Global Animal Law and Canada's Ambiguous Stance" in Peter Sankoff, Vaughan Black, & Katie Sykes, eds., Canadian Perspectives on Animals and the Law (Toronto, ON: Irwin Law, 2015) (with Robert Howse and Katie Sykes).