Health, Wellness & Support Services
Health, Wellness & Support Services
A legal education at Western Law encompasses more than attending lectures and studying for exams. It includes a healthy lifestyle to keep the mind, body, and emotions in balance; we call this balance "wellness." At Western Law, we believe that this balance is important to ensure that you are prepared to thrive through law school and beyond.
This website is intended to promote student wellness and to assist students in finding the resources they need to help cope with the stresses of law school. You will also find links to University and local services that are available to students who live with mental illness, addictions, or who have been the victims of sexual violence.
Western Law Mental Health and Wellness Services
Western Law has a staff member available to promote and support the wellness of law students. Euan Fraser Tait, MA, is a Registered Psychotherapist (qualifying) with over half a decade of experience in the mental health field. He has a strong background in the provision of psychotherapy to post-secondary students and has a holistic understanding of the experience of law students. Euan offers a variety of services including impostor syndrome and perfectionism counselling, grief support, relationship counselling and much more. All services are free and confidential for law students.
To schedule an appointment or to ask any questions, please e-mail 
lawwell@uwo.ca.
 Wellness Services are located in LB 10.
Message from the Student Wellness Counsellor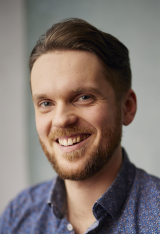 Mental health, self-criticism and perfectionism are complex topics that everyone experiences at some point in their lives. Some may experience mild symptoms of mental illness on a daily basis while others may experience intense feelings that seem entirely unworkable due to unexpected upsets in their life. I recognize that the experience of law school is complex and that struggling in one area in your life, whether it be socially, financially, spiritually, emotionally, or physically may have a significant impact on your ability to succeed and excel as a student. As such, the counselling sessions that I offer are wide-reaching, with some students working through the academic and social challenges of law school and others discussing concerns seemingly entirely outside of the academic environment.
Counselling sessions can be helpful for you, but I always encourage people to do their own work first. This could look like accessing the Peer Support Program through the SLS or exploring Just Balance (see "Law-Specific Resources below") to learn more about mental health. If you are considering counselling and booking an appointment, here are three important things to know about counselling and psychotherapy:
Counselling is a partnership between client and therapist. This means that the sessions are driven by your goals and I'm present to provide information, techniques, hold space and challenge you.
You do not need to have a mental illness diagnosis to access support. In fact, most of my clients do not have a diagnosis, but they can experience difficulty regulating emotions or managing thoughts.
Accessing support is a sign of strength and great insight. Attending counselling is not an admission that you are mentally ill or that things cannot get better. Rather, it is a commitment to exploring how you can do what is best for yourself, to take the time to gain insight into your experience, and to move forward in a way that balances success and wellness.
Self-criticism and perfectionism are extremely common things to deal with in any post-secondary pursuit. These factors can act as motivators but without a balance of self-support and taking care of yourself can quickly lead to burnout, anxiety and depression. I focus on methods to improve self-care and self-coaching in a compassionate manner so that you can avoid burnout and perform at your best.
Finally, it is not uncommon for law students to attend counselling. Last year, I saw about 21 percent of the entire law student population! If you need the support, I'm here to meet with you to see how we can make things better for you and allow you to meet your academic potential. To book an appointment with me, send me an email at lawwell@uwo.ca.
Testimonials
"The counselling available through Western Law's wellness services helped me manage my stress and anxiety during the difficult transition into my first year of law school."
"Having a dedicated counsellor who understands the unique challenges law students face is invaluable. It's also great because it reduces wait times to access help. In fact, the first time I needed to speak with someone, I was able to get an appointment within a week."
"One of the reasons I chose Western Law is because they are the only law school that has a licensed counsellor available for students, which shows how much they care about the well-being of their students."