Health, Wellness & Support Services
Health, Wellness & Support Services

A legal education at Western encompasses more than just attending lectures and studying for exams. It includes a healthy lifestyle to keep the mind, the body, the spirit, and our emotions in balance. We call this balance "wellness." At Western Law, we believe that this balance is important to ensure that you have all the necessary tools to thrive through the intensity of law school and beyond.
This website is intended to promote student wellness and to assist students in finding the resources they need to help cope with the stresses of law school. You will also find links to University and local services that are available to students who suffer from mental illness or addiction, or who have been the victims of sexual violence.
Western Law Mental Health and Wellness Services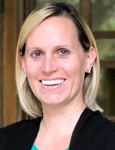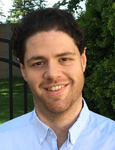 Western Law has two staff members available to promote and support the well-being of law students. Dr. Susan Battista, PhD, is a Clinical Psychologist and Sheldon Hill, MA, is a Registered Psychotherapist. Susan and Sheldon have a strong background in the provision of psychotherapy and post-secondary student support. Individual counselling appointments, drop-in hours, group programs, and other mental health and wellness events and initiatives are offered throughout the year. All services are free and confidential for law students.
To schedule an appointment or to ask any questions, please e-mail lawwell@uwo.ca. Wellness Services are located in LB 117.
Testimonials
"The counselling available through Western Law's wellness services helped me manage my stress and anxiety during the difficult transition into my first year of law school."
"Having a dedicated counsellor who understands the unique challenges law students face is invaluable. It's also great because it reduces wait times to access help. In fact, the first time I needed to speak with someone, I was able to get an appointment within a week."
"One of the reasons I chose Western Law is because they are the only law school that has a licensed counsellor available for students, which shows how much they care about the well-being of their students."