Where do Western Law Graduates Work?
Where do Western Law Graduates Work?
A Western Law degree opens the door to both the traditional practice of law and a host of alternative career options. Our distinguished alumni can be found working across the globe and include judges, lawyers in both private practice and government, politicians, business leaders, academics, journalists and social advocates.
Most of our graduates opt to pursue traditional articling positions with full service and boutique law firms, government/public interest offices and in-house legal departments. A few students secure clerkships at various courts across the country and some opt to pursue academia and other non-traditional career paths.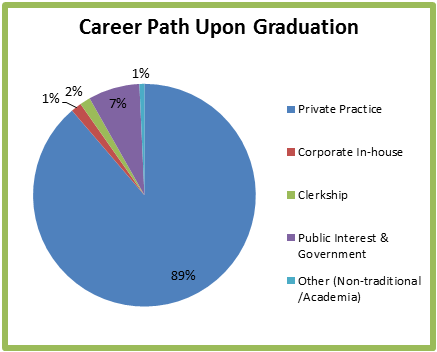 You can find Western Law graduates articling across the country. While most of our students opt to remain in Ontario, we enjoy a high success rate in other provinces and our placement rates are consistent with the demographic profile of our class.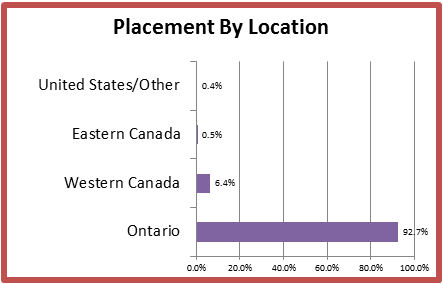 Western Law enjoys one of the highest placement rates in Toronto for schools outside of the GTA. Our second largest market is London. However our students are highly sought after and secure positions in other centres throughout Ontario.