Michael Coyle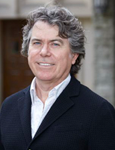 LLB (Western University) 1982, LLM (Osgoode) 1998. Member of the Bar of Ontario.
Professor Coyle joined the Faculty of Law in 2000. His primary research interests relate to aboriginal rights and dispute resolution theory.
In 2004 he was commissioned by the Ipperwash Inquiry to write its background research paper on Aboriginal land claims and treaty rights in Ontario. In the past four years he has been invited twice by the Senate Standing Committee on Aboriginal Peoples to present submissions to the Committee on land claims reform. In 2005, together with a group of academics from across the country, he received a five-year SSHRC grant to investigate the negotiation of Aboriginal governance.
He has been the recipient of a UWO international research grant to investigate the role of power relations in indigenous dispute resolution, and in 2008 he was named the first MacCormick Fellow by the University of Edinburgh Law School. In 2011 Michael received a three-year SSHRC research grant to investigate the legal paradigms that might be applied to govern the modern implementation of historical treaties. In 2017 he received another SSHRC grant to synthesise the published literature on the revitalization of Indigenous legal orders in Canada.
Professor Coyle has published many articles on the status of treaties and systemic issues relating to the negotiated settlement of Indigenous rights claims. Along with John Borrows, he is the co-editor of The Right Relationship: Reimagining the Implementation of Historical Treaties (U of T Press, 2017).
| | |
| --- | --- |
| Email: | mcoyle@uwo.ca |
| Phone: | 519 661-2111 ext. 88453 |
| Office: | LB 23 |
"The Transformative Potential of the Truth and Reconciliation Commission: A Skeptic's Perspective" (in press) the Canadian Bar Review, 2018.
The Right Relationship: Reimagining the Implementation of Historical Treaties, John Borrows and Michael Coyle, eds. (University of Toronto Press, 2017). This publication, and the collaborative scholarly workshops that produced it, were funded by my SSHRC Standard Research Grant, as described below.
"As Long As The Sun Shines… Recognizing That Treaties Were Intended To Last", and (with J. Borrows) "Introduction – Reconciling Treaty Perspectives: Historical, Relational and Legal", in The Right Relationship, above.
"From Consultation to Consent: Squaring the Circle?" (2016) 67 UNBLJ  235.
"Negotiating Indigenous Peoples' Exit From Colonialism: Are Interest-Based Strategies The Right Approach?"  (2014) 27 Canadian Journal of Law and Jurisprudence 283-303 (Special Issue: "Discourse across the Indigenous/Non-Indigenous Divide").
"Transcending Colonialism? Power and the Resolution of Indigenous Treaty Claims in Canada and New Zealand" (2011) 24 (4) New Zealand Univ. Law Rev. 596.
"Establishing Indigenous Governance: The Challenge of Confronting Mainstream Cultural Norms", in G. Otis & M. Papillon (eds), The Relational Dimension of Indigenous Governance and Federalism: Theories and Practices, (Ottawa: Ottawa University Press, 2011).
"Les effets du pouvoir dans les négoçiations sur la gouvernance autochtone", in L. Côté (dir.) La gouvernance: frontières, dispositifs et agents (Québec: Presses de l'Université du Québec, 2011).
"The Idols of the Cave: Re-imagining the Protection of Indigenous Knowledge and Expression", (2010) 26:1 Canadian Intellectual Property Review 3.
"Power and the Resolution of Indigenous Land Rights" in K. Basselman, R. Engel and L.Westra, eds., Democracy, Ecological Integrity and International Law (Newcastle: Cambridge Scholars, 2010) 131.
"Les négoçiations sur la gouvernance autochtone au Canada: pouvoir, culture et imagination", (2009) 15(3) Téléscope (Special Issue on Aboriginal Governance) 14.
"The Use of ADR Processes to Address Indigenous Rights Disputes" in S. Imai, K. McNeil and B. Richardson, eds.,  Indigenous Peoples and the Law: Comparative and Critical Perspectives (Oxford: Hart Publishing, 2009)
"Marginalized by Sui Generis? Duress, Undue Influence and Crown-Aboriginal Treatie" (2007) 32(2) Manitoba Law Journal 34.
"Respect for Treaty Rights in Ontario: The Law of the Land?" (2007-8) 39(2) Ottawa Law Review 405.
"Power and Negotiation", in Hanycz, Farrow and Zemans, eds.,  The Theory and Practice of Representative Negotiation (Toronto: Emond-Montgomery, 2007).
"Addressing Aboriginal Land Rights in Ontario: An Analysis of Past Policies and Options for the Future -- Part II", (2006) 31 Queen's Law Journal 796.
"Addressing Aboriginal Land Rights in Ontario: An Analysis of Past Policies and Options for the Future - Part I", (2005) 31  Queen's Law Journal 75.
"Loyalty and Distinctiveness: A New Approach to the Crown's Fiduciary Duty Toward Aboriginal People" (2003) 40  Alberta Law Review 841.
"Defending the Weak and Fighting Unfairness: Can Mediators Respond to the Challenge?" (1998) 36  Osgoode Hall L.J. 625.
"Claims Resolution: A Healing Process?" in Jill Oakes et al, ed.,  Sacred Lands: Aboriginal World Views, Claims, and Conflicts (Calgary: Canadian Circumpolar Institute, 1998).
Aboriginal Issues Today: A Legal and Business Guide, co-edited with Stephen Smart, (Vancouver: Self-Counsel Press, 1997).
"Traditional Indian Justice in Ontario: A Role for the Present?" (1986) 24  Osgoode Hall L.J. 605.
"The Situation at Caledonia: the Nature of the Grievances, the Jurisdictional Implications and Options for Addressing the Dispute Through Dialogue", report commissioned by the Minister of Indian Affairs, tabled with the Speaker of the House of Commons, 21 June 2006.
"Addressing Aboriginal Land and Treaty Rights in Ontario", research and analysis commissioned by the Ontario Ipperwash Inquiry (published on CD ROM: Report of the Ipperwash Inquiry: Research Papers and Party Projects, Toronto: Queen's Printer, 2007).