Margaret Martin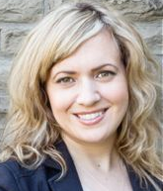 B.A. (Hons) (McMaster ), M.A (McMaster) , M.S.L. (University of Toronto), Ph.D (University of Cambridge)
Margaret Martin was appointed to the Faculty of Law in 2007. Prior to joining the Faculty, she completed her M.S.L. (Master's in Legal Studies) at the University of Toronto. In the summer of 2006, she defended her PhD entitled "Raz's Exclusive Legal Positivism: The Tension Between Law and Morality" at the University of Cambridge. Her thesis is the basis of her forthcoming book, Judging Positivism (Hart Publishing, 2013). Her doctoral studies were supported by the Social Science and Humanities Research Council of Canada, the Cambridge Commonwealth Trust and the Overseas Research Scholarship. She also holds a BA and an MA in philosophy from McMaster University. Margaret's main research interests are legal philosophy, constitutional law and international criminal law.
| | |
| --- | --- |
| Email: | mmart2@uwo.ca |
| Phone: | 519-661-2111 ext. 81568 |
| Office: | LB 20 |
Martin, Margaret,  Judging Positivism (forthcoming, Hart Publishing, 2013)
Martin, Margaret, Raz's Morality of Freedom: Two Models of Authority, Jurisprudence 1:1, June 2010
Martin, Margaret, "International Criminal Law: Between Utopian Dreams and Political Realities", Rethinking Criminal Law Theory: New Canadian Perspectives in the Philosophy of Domestic (forthcoming, Hart Publishing, 2011)
Peter Cane ed. "Revisiting the Hart-Fuller Debate in the Twenty-First Century", Legal Ethics (forthcoming July, 2012)
Larry May ed. International Criminal Law and Philosophy Canadian Yearbook of International Law 2011, pg 650-58.