David Grinlinton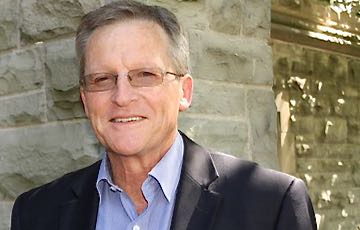 David Grinlinton is the Cassels Brock Visiting Professor in Mining Law and Finance.
Professor David Grinlinton is from the Faculty of Law of the University of Auckland, New Zealand. His teaching and research interests include real property law, mining, energy and natural resources law. He has published widely in these areas, and is a regular presenter at both local and international conferences and symposia.
Areas of particular research focus include property rights and environmental law, the tensions between private rights and the public interest in environmental and natural resource conflicts, and ways in which legal processes and regulation can encourage energy efficiency and greater uptake of renewable energy.
Professor Grinlinton is a member of the IUCN's CEL Specialist Group on Energy Law and a founding member of the 'Sustainable Energy for All' global network. He is also a member of the editorial board of the New Zealand Journal of Environmental Law, and a Consultant Editor of the LexisNexis Resource Management Bulletin.