Andrew Botterell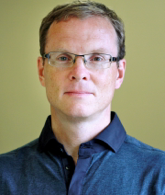 B.A.(Hons.)(McGill), Ph.D.(MIT), J.D.(University of Toronto)
Andrew Botterell was appointed to the Faculty of Law in 2007 and is jointly appointed to the Department of Philosophy. A former Supreme Court of Canada clerk, his legal research interests are primarily in philosophy of law, construed broadly enough to include issues in private law, criminal law, and legal theory. He also teaches and researches in metaphysics and philosophy of mind. He currently serves as Co-Editor of the Canadian Journal of Law and Jurisprudence.
Andrew Botterell's personal web page
"Contractual Performance, Corrective Justice, and Disgorgement for Breach of Contract," Legal Theory 16:3 (2010): 135-160.
"Normativity, Fairness, and the Problem of Factual Uncertainty" (with Chris Essert), Osgoode Hall Law Journal 47:4 (2010): 663-693.
"Should the Supreme Court Cite Living Judges?" The Advocates' Quarterly 36 (2009): 138-140.
"A Primer on the Distinction between Justification and Excuse," Philosophy Compass 4 (2009): 172-196.
"In Defence of Infringement," Law and Philosophy 27 (2008): 269-292.
"Why We Ought to be (Reasonable) Subjectivists about Justification," Criminal Justice Ethics 26 (2007): 36-58.
"Property, Corrective Justice, and the Nature of the Cause of Action in Unjust Enrichment," Canadian Journal of Law & Jurisprudence 20 (2007): 275-296.
"Quotation: Compositionality and Innocence without Demonstration" (with Rob Stainton), Critica 37 (2005): 3-33.
"Temporal Parts and Temporary Intrinsics," Metaphysica: An International Journal of Ontology and Metaphysics 5 (2004): 5-23.
"The Property Dualism Argument Against Physicalism," The Journal of Philosophical Research 28 (2003): 223-41.
"Colors as Explainers?" Behavioral and Brain Sciences 26 (2003): 785-6.
"In Defense of Cognitive Science," The Journal of Mental Imagery 27 (2003): 93-5.
"Physicalism, Supervenience, and Dependence: A Reply to Campbell," Dialogue: Canadian Philosophical Review 41 (2002): 155-61.
"Conceiving What Is Not There," Journal of Consciousness Studies 8 (2001): 21-42.
"Mellor on Negative Properties," The Philosophical Quarterly 48 (1998): 523-26.
"Understanding the Voluntary Act Principle," in F. Tanguay-Renaud and J. Stribopoulos, eds., Rethinking Criminal Law Theory (Oxford: Hart Publishing [forthcoming]).
"Proof of Negligence," Ch. 15 of The Law of Torts in Canada, 3rd ed. (Toronto: Carswell, 2010).
"Factual Causation," Ch. 16 of The Law of Torts in Canada, 3rd ed. (Toronto: Carswell, 2010).
"Remoteness," Ch. 17 of The Law of Torts in Canada, 3rd ed. (Toronto: Carswell, 2010).
"Knowledge by Acquaintance and Meaning in Isolation,"
in R. Elugardo and R. Stainton, eds., Ellipsis and Non-Sentential Speech. Studies in Linguistics and Philosophy, Vol. 81. (Dordrecht: Springer, 2005): 165-184.
Review of Arthur Ripstein's Force and Freedom: Kant's Legal and Political Philosophy, The Canadian Journal of Political Science (forthcoming).
"Rethinking Criminal Law,"
Canadian Journal of Law & Jurisprudence 22 (2009): 93-112. (Critical Notice of Larry Laudan's Truth, Error, and Criminal Law.)
Review
of Andrew Melnyk's A Physicalist Manifesto, The Philosophical Review 114 (2005): 125-128.