Welcome to the fall term at Western Law
September 01, 2022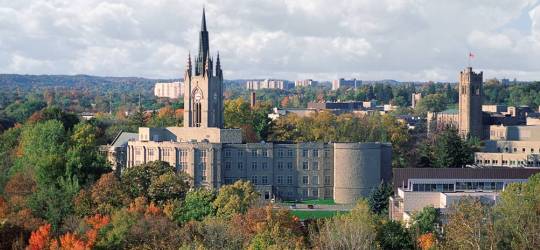 Dear Western Law students, faculty and staff,
I hope that you had a good summer and had some time to do things that make you happy. If you are like me, you get a sense of optimism and excitement from the start of a new academic year and the chance to meet new people and reunite with friends. I am delighted to welcome you (or welcome you back) to Western Law for the 2022-23 academic year.
I am pleased to welcome two brand new faculty members: Drs. Andy Yu and Shimelis Kene, who will each be teaching in the area of public law. We've also had several new staff join us over the summer months: Haley Collins (Admissions and Recruitment Associate), Euan Fraser Tait (Student Wellness Counsellor), Jacquie Geneau (Student Services Coordinator – Graduate), Paige Mastalerz (Student Services Coordinator), Ryan McCarthy (Administrative Assistant, CLS), and Barbara Warner (Review Counsel, CLS). Welcome to our Western Law community!
As we continue to manage the ongoing pandemic, you'll know that Western has put some COVID protocols in place. You can find up-to-date details here. Here are the essentials:
Vaccination: subject to verified exemptions for medical reasons or on human rights grounds, everyone coming to campus must be fully vaccinated, including one booster. Please upload your documentation to MyHR (employees) or Student Center by October 1.
Masking: masks must be worn in class, and can be obtained from any Western Libraries location, including the law library. You may take your mask off momentarily to sip a drink, but are not permitted to eat in class. Professors and other presenters at the front of the room are permitted to remove their masks.
Masks are optional in other campus settings. As we want everyone to feel comfortable for office hours, we ask faculty and students to respect masking requests or provide reasonable alternatives (eg phone, Zoom) for individual meetings.
Remote Access: Western Law is returning as much as possible to in-person instruction this year. Professors are not expected to provide virtual access to in-person classes, and students will not be entitled to virtual access for short-term absences. Virtual access can be granted as an approved accommodation under the Faculty's policy on Academic Accommodation and Consideration. Students should seek these arrangements through Associate Dean Sherrin's office, and not with individual instructors.
Building and Library Hours: As of Tuesday, September 6, the Law Building will be open from 7am-9pm on weekdays, and from 9-5 on Saturdays. The main reception desk will be open from 8:30-4 on weekdays.
Law Library hours can be found here. Chambers (our on-site food services outlet) will be open from 8am-3pm on weekdays starting Thursday, September 8.
I look forward to the energy and sense of community that fills the law school and Western's campus in September. I know we will have a great year together.
Erika Chamberlain
Professor and Dean