Access to Justice Symposium
Access to Justice Symposium
Celebrating the 50th Anniversary of Community Legal Services
Equality, Diversity, and Inclusion: Seeking the Fourth Wave in Access to Justice
Date: Friday, May 10, 2019 from 1:00 PM to 4:00 PM. Registration opens at 12:00 PM.
Fee: Free of charge - followed by CLS 50th Anniversary Reception and Dinner
LSO CPD: 3 Hours of CPD credits for equality, diversity, and inclusion as required by the Law Society of Ontario for all lawyers by 2020
Agenda: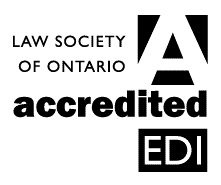 1:00 PM
Welcome and introductions
1:00-2:15 PM
Professional Privilege and Cultural Humility in Access to Justice
Chair: Ian Dantzer
Panel: Mana Khami, Andrew Murray, and Michele Manocchi, Ph.D. of the Cross Cultural Learner Centre
2:15-3:30 PM
Barriers to the Private Bar in Providing Access to Justice
Chair: Joyce Thomas
Panel: Lucy Lee, Mana Khami, and Nawaz Tahir
3:30-4:00 PM
Brainstorming Action Session
Chair: Julie Lee
4:00 PM
Conclusion
4:00-5:30 PM
Clinic tours and refreshments, followed at 6 PM by reception and dinner at Brescia
Registration
---
Community Legal Services is a national leader and local champion for access to justice. We believe access to justice is the most important legal issue of this generation.
While CLS assists over 1,000 persons in the London community each year, we also bring together lawyers, judges, law professors, and law students from across Ontario and Canada for our Access to Justice Symposiums. Our aim is not just to talk about the issue, but to come up with solutions.
Family Law: Breaking Down Barriers and Opening Doors (2015)
Inaugural CLS Access to Justice Symposium (2014)
The Access to Justice Symposium (Part 1/2)
Introduction: Doug Ferguson, Director, Community Legal Services
Keynote: "The CBA Report on Access to Justice and Its Impact on Law Schools," Fred Headon, President of the Canadian Bar Association
Panel Discussion: "Legal education and access to justice: what should be the role of law schools?"
The Access to Justice Symposium (Part 2/2)
Keynote: "The Law Society and Access to Justice," Tom Conway, Treasurer, Law Society of Upper Canada
Panel Discussion: "The legal profession and access to justice: what can we do in London?"