Contact Us
Robyn Marttila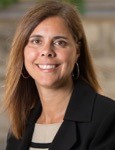 Director, Career and Professional Development Office
rmarttil@uwo.ca
Tel: 519-661-2071 
Room 222A (Down the hall from the Administration - Dean's Office)
Laura Lequay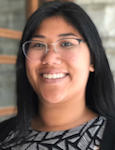 Recruitment Co-ordinator
llequay2@uwo.ca 
Tel: 519-661-2111 x88809
Room 222 (Down the hall from the Administration - Dean's Office)
How to schedule an appointment with the CPDO:
You can schedule an appointment by logging into Symplicity CSM and under the shortcuts menu (on the right) select "Request an appointment". Unless otherwise indicated students are asked to check-in upon arrival to the office for their appointment. Appointments are generally held in the Director's Office (rm 222A) down the hall from the administration - Dean's Office.
Drop-In Hours
For quick questions stop by our office during drop-in times most Mondays & Thursdays beginning September 15, during the mid-day break from 12:30pm to 1:30pm.
Employers
If you are an employer and wish to post a job opportunity for our law students or want information about opportunities to connect with our students, please contact Laura Lequay, our Recruitment Coordinator, by email at llequay2@uwo.ca or telephone (519) 661-2111 x88809.