Pamela Shin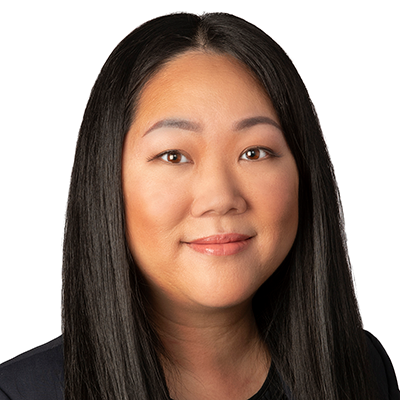 Pamela Shin, LLB'08, is a partner in the tax group at Dentons LLP, where she specializes in charity and non-profit law. She partners with impact-focused organizations to enable their missions and co-create transformative social outcomes.
Pamela's experience both as counsel to and senior leader of the world's largest charities provides her with a rich and integrated legal, business and cultural perspective.
Pamela's clients benefit from her extensive experience and expertise in governance and board natters, start-up development, charity and non-profit management, regulatory compliance, crisis and incident management, international affairs and development, enterprise transformation, government relations, and contract negotiation and management.
Pamela approaches challenges with humility, optimism and resolve. She is a trusted advisor with a track record of building award-winning teams and solutions from ideation to implementation.
Throughout her career, she has been counsel to the Mastercard Foundation and World Vision Canada, and has provided key counsel on multi-million-dollar partnerships with the World Food Programme, Africa Centers for Disease Control, European Union, Global Fund, and Bill and Melinda Gates Foundation.
Pamela holds her BA and JD from Western, and was named to the Lexpert Rising Star: Leading Lawyers Under 40 list in 2019. She has also been recognized as a Canadian Law Department of the Year excellence awardee.