Kimberley Gagan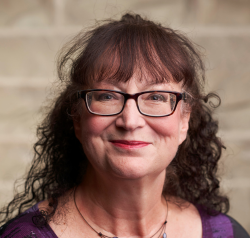 Kimberley was born and raised in London, Ontario. She received her Hons. BA in English & Philosophy from the University of Western Ontario (Huron College) in 1992. Thereafter, she obtained her law degree (LLB) from Queen's University in 1995.
Kimberley is a practicing lawyer and has been for over 20 years. Prior to being called to the bar in Ontario in 1997, she articled in Thunder Bay with the firm of Petrone, Hornak, Garofalo, Mauro. Kimberley worked in private practice before accepting a position at Confederation College as an Instructor / Course Development Assistant in the Aboriginal Law and Advocacy Program in 1997. In 2000, she joined the Thunder Bay Crown Attorney's Office (Ministry of the Attorney General) where she prosecuted criminal and provincial offence charges on behalf of the Ministry of the Attorney General for over 14 years as an Assistant Crown Attorney. Kimberley has substantial courtroom and criminal trial advocacy experience, having appeared regularly in the Ontario and Superior Courts of Justice. 
In October of 2014, Kimberley joined the Bora Laskin Faculty of Law at Lakehead University.  In her role there, Kimberley was tasked with developing, implementing and launching a Student Legal Aid Clinic Program at the fledgling faculty. After months of planning and working behind the scenes, Lakehead University Community Legal Services (LUCLS) launched in July of 2015 with Kimberley as its Founding Director. Within the Clinic, Kimberley managed Review Counsel and staff. She also supervised law students in the provision of legal services to low-income members of the community. The clinic prioritized services for persons who would not be able to afford a lawyer and would otherwise have no access to justice, including persons with physical and mental disabilities; individuals struggling with addictions; and visible minorities including a large Indigenous clientele. 
In addition to her Directorship role, she acted as an Adjunct Professor in the provision of the Clinic courses at Lakehead. She has also taught Criminal Law and was a small group leader, teaching advocacy skills, in the Civil Practice Course at Lakehead. She assisted with the provision of Integrated Practice Curriculum exercises at the Faculty, including acting as a judge in Civil and Criminal moot trial exercises and participating in bail hearing demonstrations for first-year law students. Kimberley also acted as a coach for Lakehead's Arnup Cup Moot team in the provincial competition for the 2017/18 and 2018/19 academic years. She is very proud of the 2019 team who took first place and brought the coveted Arnup Cup trophy home to Lakehead. This was the first mooting victory for the Bora Laskin Faculty of Law and allowed the team to advance to the national Sopinka Cup competition.
Kimberley was an active member of the Faculty Council at Lakehead, serving on several committees including the admissions committee, and the curriculum committee. Between 2016 and 2020, Kimberley also acted as a member of Lakehead's Sexual and Gender-Based Violence Adjudication Panel and chaired several hearings. 
Kimberley has been a longstanding member of the Thunder Bay Law Association (TBLA) and was the recipient of their 2020 Service to the Community Award for her longstanding involvement in various community organizations including those in support of children with Autism.
Kimberley joined Western Law in 2020 as the Director of Clinics and Practical Skills.  She acts as the Executive Director for Western's Community Legal Services clinic and provides umbrella oversight of Western Law's other clinical programs.  In addition, Kimberley teaches in the areas of Criminal Law including first year Criminal Law and the upper year Sentencing course; she also teaches Clinical Law and supports / coaches moot teams.
Academic Degrees:
BA in English & Philosophy, University of Western Ontario
LLB, Queen's University
Email:
kgagan@uwo.ca 
Phone:
519 661-2111 ext. 8

1369

Office:
LB 121