Yola Ventresca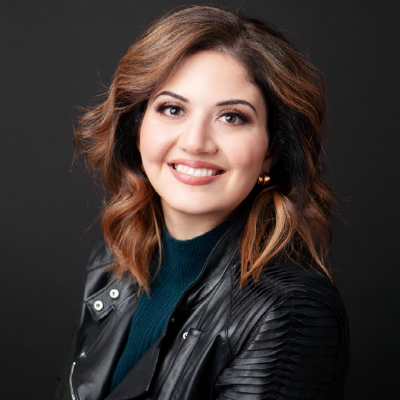 Yola Ventresca is an equity and managing partner at Lerners LLP, practicing in London Ontario. She received her B.A. (Honours) from Huron University College, her LL.B. from Western University and her LL.M. from the University of Toronto. She was called to the bar of Ontario in 2006.
Ms Ventresca is engaged in a diverse litigation-based practice. She is a member of the firm's health law, class actions, commercial litigation and labour and employment practice groups. To this end, Ms Ventresca has represented clients at all levels of court in Ontario. Ms Ventresca is also the founder and chair of the firm's workplace investigation team. In this capacity, she is called upon to investigate highly complex and contentious matters arising from conflicts in the workplace, both unionized and non-unionized.
Ms Ventresca is consistently recognized as a leader by her peers and members of her community. Some of her accolades include: Top 20 under 40 award (Business London, 2016), Lexpert Rising Star designation (2017), Inclusion in the Canadian Legal Lexpert Directory (professional regulation) (2018) and Best Lawyers in Canada (health care law, medical negligence and corporate/commercial regulation) (2020-2021). Ms. Ventresca was recently recognized by her local Minister of Parliament as a member of the North London Honour Roll. This honour recognizes Londoners whose actions have inspired others to a build a strong, supportive and inclusive community. Ms Ventresca's inclusion on this list reflects, among other things, her significant advocacy to support, mentor, sponsor and retain women in private practice.
Outside of her practice, Ms. Ventresca is engaged in a myriad of activities and initiatives aimed at bettering the profession, and, specifically, championing female lawyers. Ms. Ventresca just completed her term as Chair of the 10+ Standing Committee of the Advocates' Society. In this capacity, she represented all mid-career advocates across Ontario. Ms. Ventresca is the founder and Chair of the Advocates' Society mentoring dinner for women in London. She is a prolific speaker and writer on a variety of topics, frequently contributing to peer-reviewed publications. Committed to legal education, Ms. Ventresca has chaired numerous conferences and has held the role of adjunct professor at the Faculty of Law, Western University (Civil Procedure). At Lerners, Ms. Ventresca has supported a variety of initiatives aimed at supporting women in private practice. She is a member of the firm's Strategic Planning Committee and founded and is a co-Chair of the Lerners Women's Symposium, an initiative aimed at promoting collaborative and supportive networks for professional women.
Ms Ventresca is also committed to a variety of community initiatives. She is the current Chair of Handbags for Hospice, in support of palliative care at St. Joseph's Hospice in London. She is also a member of the Huron University College Board of Governors.
In her spare time, Ms Ventresca enjoys musical theatre, travel, spinning and spending time with her young daughter and husband. She is also a long-suffering member of #LeafsNation.