Steve Coxford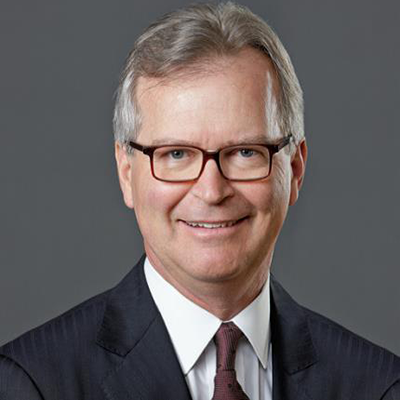 Steve Coxford, LLB'77, is the President of Gresham & St. Andrew Inc., a Toronto-based investment company.
He was formerly Managing Director of Classic Communications Ltd., a cable communications company serving the communities of southern York Region.
Steve was also a partner in Smith Lyons, a law firm now merged into Gowling WLG, where he specialized in corporate and securities law.
Steve has served on the Policy Advisory Committee of the Ontario Securities Commission and on the board of directors and as Vice-Chair of the Ontario Educational Communications Authority (TVOntario, an Ontario Crown corporation).
He was a member of Western University's Board of Governors for eight years, serving as both Vice-Chair and Chair.
In 2015, Steve received Western's Ivan Rand Alumni Award in recognition of his contributions to the law school and the alumni community.
Steve is also a graduate of the University of Toronto and completed a graduate law degree at the University of Cambridge. He lives in Toronto with his wife Katharine, and two of their three sons have attended Western as undergraduates.