Prem Rawal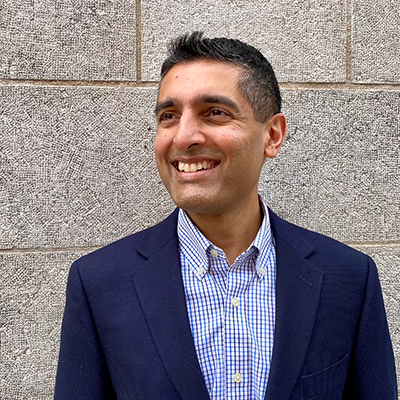 Major Prem Rawal, LLB'02, has been a legal officer in the Canadian Armed Forces (CAF) since 2004, serving with the Office of the Judge Advocate General in a variety of roles. 
Prem has served as Deputy Judge Advocate in Montreal, Winnipeg, Toronto and Ottawa, providing legal advice to the CAF leadership at all levels.
A significant part of Prem's career as a legal officer has been in military prosecutions. He served as Regional Military Prosecutor, based in Halifax, from 2008-2013. He then served as Counsel – Policy, Training and Communications for the Director of Military Prosecutions (DMP) from 2013-2016, during which time he continued to conduct prosecutions, appeared before the Court Martial Appeal Court, and led the overhaul of the DMP's policies to promote a better understanding of and response to the concerns of complainants in cases where physical, emotional or sexual integrity has been violated.
In 2009-2010, he deployed to the Democratic Republic of Congo (DRC) as a member of the United Nations peacekeeping mission there, working to support the DRC's military justice system. Prem holds a Bachelor of Commerce (Honours) from Queen's University, a Bachelor of Laws from Western, and a Master of Laws from Osgoode Hall Law School. In addition to English, Prem is also fluent in French and Gujarati.