Paula Lombardi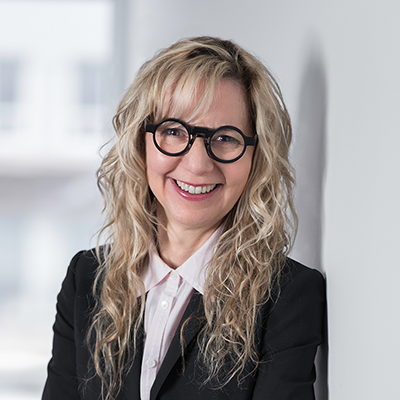 Paula Lombardi, LLB'01, is a Partner at Siskinds LLP, where she has a diverse regulatory practice providing advice and representation in the areas of environmental, municipal/planning, and administrative law.
Paula has a great deal of experience in providing strategic and practical advice on environmental liabilities and deal structures, contamination issues, handling of hazardous wastes, development applications, litigation matters, environmental compliance, environmental aspects of agreements of purchase and sale and indemnifications, transactional due diligence and compliance, regulatory compliance and assists clients in navigating the permit and approvals process.
She successfully defends clients charged with environmental and regulatory offences under federal and provincial legislation, appeals before the Environmental Review Tribunal, and defends and prosecutes environmental litigation claims before the Ontario Court.
Paula also regularly represents clients in connection with planning applications, expropriation proceedings and appeals to the Local Planning Appeal Tribunal. She has represented clients at all levels of the Ontario Courts on actions, applications, judicial reviews and appeals.
Paula gained a great deal of experience working for an international crossing, and was responsible for all Canadian legal and business matters relating to the import and export of goods, transportation of hazardous materials, remediation of Canadian (and CERCL A) sites, construction of large infrastructure projects, regulatory compliance, NAFTA matters, and preparation of environmental assessments in both the U.S. and Canada.
She has earned her LLB from Western University, BAA in Urban and Regional Planning and Post-Graduate Certificate in Environmental Management and Engineering from Ryerson Polytechnic Institute, and was called to the Bar in 2002.