Michael St. Patrick Baxter
Michael St. Patrick Baxter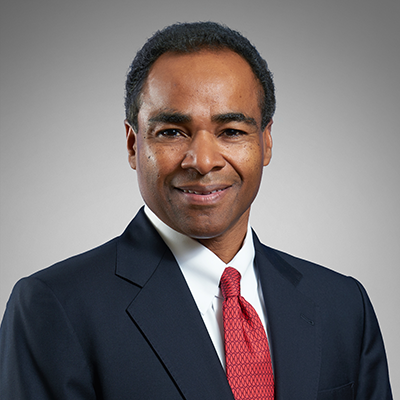 Michael St. Patrick Baxter, LLB'79, is Senior Counsel at Covington & Burling LLP in Washington, D.C., where he has practised law for over 30 years.
Following his call to the Ontario Bar, he worked as a Law Clerk for the Chief Justice of Ontario and received his LLM degree from Harvard Law School.
Michael has been recognized as one of the "Best Lawyers in America" and one of "America's Leading Lawyers for Business." He has also received Chambers' highest rating.
Michael is internationally recognized for his bankruptcy expertise. He has successfully represented clients in complex Chapter 11 bankruptcy cases, as well as in out-of-court workouts and corporate restructurings.
He is a Fellow of the American College of Bankruptcy, a Conferee of the National Bankruptcy Conference, a Founding Member of the International Insolvency Institute, a member of The American Law Institute, and a Fellow of the American Bar Foundation.
Michael was appointed by the Chief Justice of the United States to serve on the United States Judicial Conference Advisory Committee on Bankruptcy Rules, and has served as Chair of the American Bar Association's Business Bankruptcy Committee and as a member of the ABA Business Law Section Council.
Michael has taught Business Bankruptcy and Reorganization at The George Washington University Law School for almost two decades and was awarded the "Distinguished Adjunct Faculty Teaching Award."
He has also published extensively in the bankruptcy field and is a contributing editor of the 13-volume treatise "Norton Bankruptcy Law and Practice 3d."
Additionally, Michael has served for over 20 years as Chair of the D.C. Road Show, an organization dedicated to outreach to African-American law students. He is also a member of the American College of Bankruptcy Select Commission on Diversity, Equity, and Inclusion.
Michael has been recognized for his keynote address at Western Law School, Black Bay Street Lawyers and Other Oxymora, published in the Canadian Business Law Journal.