Sport Solution Clinic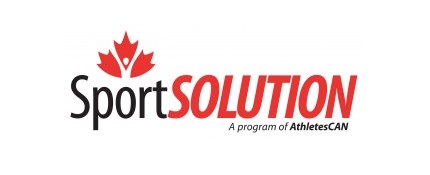 The Sport Solution Clinic is a program of AthletesCAN, the association of Canada's National Team and Olympic Athletes, in conjunction with Western Law School. Sport Solution is the only program of its kind in North America and is available to all members of AthletesCAN.
Our Mission
Sport Solution is committed to supporting an athlete-centred sport system and strives to achieve this objective by counselling and advocating on behalf of Canada's high performance athletes so their voices are properly represented when resolving the sport related issues that affect them.
The Clinic
Sport Solution offers Western Law students the opportunity to assist Canadian athletes in preventing and resolving sport-related legal issues. Each year 12 first-year law students join the Clinic as caseworkers, whose responsibilities range from legal research to drafting of athlete agreements. 4 upper-year students provide mentor support as case managers, facilitating the relationship between athletes and caseworkers. 4 upper-year Program Managers oversee the Clinic as a whole, interacting with athletes and National Sport Organizations (NSOs) while directing the day-to-day operation of the Clinic in a leadership role. Program Managers are hired following their first year and hold the position until graduation, but are able to seek summer employment away from the Clinic following second year.
Our Program Managers
Alana Aird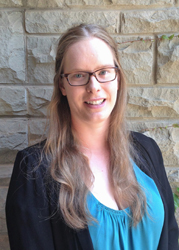 Alana is a first year law student at Western Law. Alana attended the University of Guelph where she earned a Bachelor of Arts with Honours in Political Science. Alana has been an active member of the sports community from an early age, competing in swimming and equestrian show jumping. In 2011, Alana placed third overall at the national championship for the highest level of junior/amateur show jumping and was subsequently awarded Quest for Gold funding in 2012. In addition to competing, Alana has worked for some of Canada's top show jumping riders. Alana continues to be active within the equine community, developing her skills by riding her own horse and others. Alana has enjoyed being involved with the Western Law community through intramural indoor soccer and the Sport Solution program. Outside of regular classes, Alana has enjoyed Western Law's special lectures made by members of the legal community.
Alana is excited to support athletes through the Sport Solution Legal Clinic. This is a unique opportunity to combine her passion for sports with her legal studies.
Daniela Chang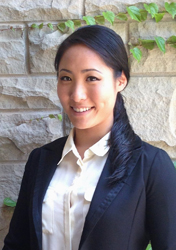 Daniela is currently in the JD/HBA combined degree program with Ivey Business School and Western Law. She played field hockey and rugby at the high school level prior to joining and competing with Western's Dragon Boat team in her first year of university. In subsequent years, Daniela became a training coach for Western's team. In 2013 she joined the New Dragons Racing Club (NDRC), a premier club crew in Toronto. NDRC has competed at the highest National and International levels as one of Canada's top crews, achieving a bronze medal in 2014 at World's in Ravenna, Italy. Daniela was also a part of the 2015 Canadian U24 National Dragon Boat Team, winning 8 gold medals at World's in Welland, Niagara. Daniela's work experiences prior to attending Western Law range from luxury shoe retail in Paris to Capital Markets Trading at a major Canadian bank.
Daniela seeks to uphold the highest standards of excellence at the Sport Solution Legal Clinic, is eager to serve the legal needs of Canadian athletes.
Rachel Islam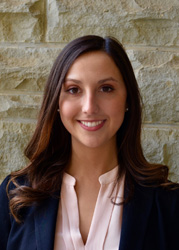 Rachel is a first year law student at Western. She earned a degree in Political Science with a concentration in Pre-law and graduated Magna Cum Laude honours from Middle Tennessee State University (MTSU). She was recruited to MTSU on a full athletic scholarship for track and cross country running. During her time as an NCAA Division I student-athlete, she was a Conference finalist six times, and a Conference Champion with her relay team in 2013. Additionally, her cross country team earned Academic All-American honours in 2014. Rachel served as a student-athlete leader and ambassador during her undergraduate years. She also had the opportunity to work as an intern on Capitol Hill in Washington, D.C. for a Congressman during the summer of 2013.
Rachel's sports background also included elite participation in soccer and figure skating, as well as being an accomplished dancer. Rachel remains active by running and partaking in soccer intramurals. She also holds a committee position for the Western Law Games team.
Rachel is excited to be involved with the Sport Solution Legal Clinic, and is motivated to maintain its standards of excellence in serving and supporting Canadian athletes.
James Sifakis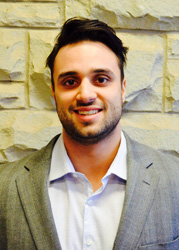 James is a first year student at Western Law. He graduated with distinction from Western's Honours Finance specialization as part of the BMOS program. James has been involved in competitive sports from an early age, competing in both football and hockey. In 2009, he represented Team Canada at the Junior World Football Championships in Canton, Ohio winning silver. In January 2010, James was selected to the IFAF World Select Team to play against Team USA as part of the International Bowl in Fort Lauderdale, Florida. Having joined the Western Mustangs in 2011, James represented the school for five seasons, making three appearances in the Yates Cup, winning the trophy in 2013. Off the field, James participated in school visits and football camps, teaching basic drills to students and young players, as well as giving anti-bullying speeches. Prior to attending Western Law, James' work experience has ranged from sales clerk at a sporting goods store to logistics and client service in the hospitality industry.
James is eager to support Canadian athletes through the Sport Solution Legal Clinic. This is an unparalleled opportunity to give back to the athletic community while continuing his legal studies.
Our Services
Sport Solution responds to the needs of athletes on a full range of issues including:
General Inquiries and Concerns
Call Early! Sport Solution provides athletes with the relevant information to answer any sport-related legal question. This can often have a preventative function – if the athlete is given the proper information regarding a seemingly small inquiry at an early stage, this will reduce the likelihood that the situation will evolve into a more serious issue in the future.
National Sport Organization Procedures
National Sport Organizations (NSOs) are the bodies that govern sports in Canada (for example, Volleyball Canada). When procedural issues between athletes and NSOs arise, Sport Solution students research and analyze established policies to provide athletes with a clear understanding of their claim or the tools to resolve the situation.
Mediation and Arbitration
The Sport Dispute Resolution Centre of Canada (SDRCC) is a national alternative dispute mechanism tailored to the fit the needs of the Canadian sport community. If an athlete has an issue that is serious enough to require the services of the SDRCC, Sport Solution students advocate on behalf of athletes throughout the entire process, whether it is through mediation or the more advanced stages of an arbitration.
Appeals
If an NSO renders a decision that an athlete disagrees with, Sport Solution can assist the athlete in appealing the decision (on procedural grounds). Common appeal issues include team selection, funding and doping. Sport Solution students assist athletes at all levels of appeal, from the internal appeal within the NSO to the SDRCC.
Specific Issues We Handle
General Inquiries and Concerns
NSO Procedures
How to Prepare for NSO Appeals and Arbitration at the SDRCC
Athlete Agreements
Corresponding With an NSO
The areas of administrative sport law dealt with at the clinic are:
Team Selection
AAP Funding / Carding
Discipline
Harassment
Other Sports Related Legal Concerns
Sport Solution Publications
AthletesCAN produces a quarterly newsletter called AthletesNOW. Sport Solution provides regular content that reviews common concerns within the sporting community and tips on how to deal with these topics.
The 2008 Western Law Alumni Magazine featured an article about the Sport Solution Clinic.
Hours of Operation
2016 Summer Office Hours: [May 2nd-September 2nd]
Monday to Friday 10am-5pm Eastern Standard Time
2016 Fall Semester Regular Office Hours: [September 7th- December 19th]
Monday to Friday 12pm-4pm Eastern Standard Time
2017 Winter Semester Regular Office Hours: [January 9th-April 28th]
Monday to Friday 12pm-4pm Eastern Standard Time
2016/17 Sessional Dates Where the Clinic Will Be Closed
November 7th-9th ADR (First Year)/Study Days (Upper Years)
December 8th-19th Fall Term Examination Period
December 19th-January 9th Winter Break
Contact Information
Toll Free: 1-888-434-8883
Tel: (519) 661-4163
Fax: (519) 661-2153
Email: sportsolution@athletescan.com
Skype: Sport_Solution_Clinic
Prospective Students: If you have any questions regarding Sport Solution, or how to get involved, do not hesitate to email us.
Athletes: CALL EARLY! Sport Solution can better address your needs before the problem escalates. At the Sport Solution, you, the athlete, control the dispute resolution process - we're here to give you the tools to resolve the problem.
Before making contact, it is recommended to organize any relevant information you may have available into digital files creating a background of your situation. This will allow the program managers to efficiently investigate the issue and provide you with a timely response.
Disclaimer
Sport Solution is a program of AthletesCAN, the association of Canada's national team athletes. The Program Managers, case managers and caseworkers of the Sport Solution program are law students who can provide athletes with legal information and resources on: sport dispute resolution procedures, athlete agreements and contracts, selection and discipline procedures in sport, and related legal and policy issues.
The Sport Solution Program Managers, case managers and caseworkers are not lawyers and they cannot provide legal advice or opinion. AthletesCAN respects an individual's privacy and any personal or confidential information that is provided to the Sport Solution will be used solely to assist the athlete with their issue or concern, and will not be shared with others without the athlete's consent.