Dean's Welcome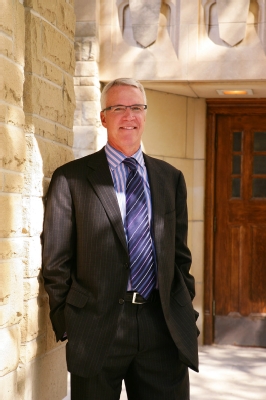 Welcome to Western Law
This is an exciting time for you. You are contemplating a career in law – perhaps in private practice, teaching, public service or business, or perhaps you are considering one of our graduate programs.  A degree from Western Law will provide you with numerous and exciting career opportunities. 
Western Law has a proud tradition of producing great leaders in many fields. These opportunities begin with a top tier legal education -something you will receive at Western Law.
Western Law supports and promotes a broad, interdisciplinary and international experience.  We have a challenging academic curriculum, and many clinical experiences which will hone your practical skills.
 In our globalized economy, with increasingly complex legal regimes, we believe this type of education is vital to ensure our graduates' future success.
Whether you enrol in our JD or our graduate program, your experience at Western Law will expose you to leading academics, policy makers and practitioners. Our professors will push you to think critically, teach you to argue cogently and instill in you a solid understanding of the law.
And of course our recognition as Canada's premiere business law school ensures that our graduates have the breadth of commercial academic experiences that lead to promising career opportunities.
Western Law is a collegial and dynamic community, committed to the success of its academic scholars and students. Our faculty have a wide range of research expertise, publishing in leading journals and regularly consulting with government regulators, business professionals, the non-profit sector, and international organizations.
We are living in a time of great change and great opportunity. Western Law's rigorous legal education and international outlook will prepare you for your future.
I look forward to welcoming you to Western Law and sharing this future with you. 
W. Iain Scott
Dean, Western Law