JD Admissions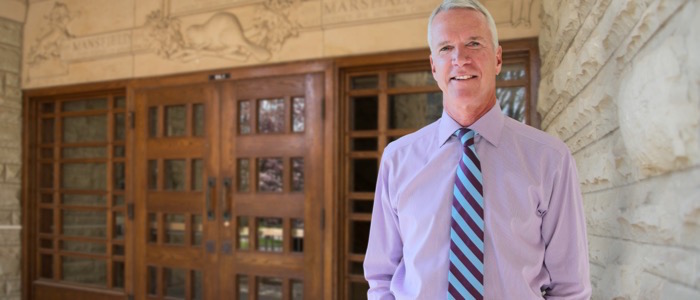 I am delighted that you are considering joining us at Western Law. A legal education leads to a wealth of exciting career opportunities, and a degree from Western Law will provide you with the broad, interdisciplinary and international experience you will need to thrive in today's demanding global environment.
We have engaged in significant reform of our curriculum. Recent enhancements to our JD program have increased opportunities for advanced, active and experiential learning. Our diverse curricular streams provide a wide variety of options for you to pursue your interests. As well, you will have the option to take Corporate Law in your first year, an opportunity unique among Canadian law schools.
Our newly renovated law building, with its additional student and clinic space, promotes a dynamic and productive learning environment. The small group program in your first year promotes a collegial and supportive community that is at the core of the Western Law experience.
We are living in a time of great change and great opportunity. Our rigorous legal education and international outlook will prepare you well for your future. I look forward to welcoming you to Western Law and sharing this future with you. Western Law Prospectus [PDF]